Health Breaking News Links, as part of the research project PEAH (Policies for Equitable Access to Health), aim to focus on the latest challenges by trade and governments rules to equitable access to health in resource-limited settings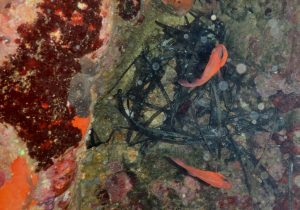 Health Breaking News 299
United Nations Solutions Summit September 2018: call for submissions 
World Humanitarian Day 2018: Remembering Why They Gave Their Lives 
UNHCR: come riusciamo a portare gli aiuti ai rifugiati durante le crisi umanitarie? 
Children in humanitarian crises: How the EU can help them 
Five things I've learned being a humanitarian aid worker 
In New York City, Addressing The Mental Health Of Migrant Children Separated From Their Parents 
WEMOS: FINANCING FOR HEALTH (SDG3). SHARED GLOBAL RESPONSIBILITY: AN ANALYSIS OF FIVE AFRICAN COUNTRIES 
WHY INVESTING IN HEALTH IS A CHALLENGE UNDER THE CURRENT GLOBAL ECONOMIC SYSTEM 
What Accountability Really Means 
68th session of the WHO Regional Committee for Europe Rome, Italy, 17–20 September 2018
Alma Ata at 40: Midlife crisis or Graceful Maturity? 
Regional cholera outbreak threat in west Africa as cases increase eight-fold in Lake Chad basin 
We must celebrate the end of polio – but the end of polio funding puts other programmes at risk 
The Latest Ebola Outbreaks: What Has Changed in the International and U.S. Response Since 2014? 
Ebola situation reports: Democratic Republic of the Congo 
Measles cases hit record high in the European Region  
Sudden spike in number of measles cases in Europe, highest death toll in Serbia 
Samoa rolls out triple drug therapy to accelerate elimination of lymphatic filariasis 
Negotiators On UN TB Resolution May Have A Deal 
The Long-Term Financial Toll of Breast Cancer 
'Accessibility to Medicines in Uganda' by Denis Bukenya and Michael Ssemakula 
Civil Society And TRIPS Flexibilities Series – Translations Now Available 
Can A Surge In Activism Defeat American Big Pharma? 
Il conflitto d'interessi dei medici con Big Pharma 
White House opens new front in war on US aid budget 
Why strengthening land rights strengthens development 
OFID signs loan agreements to help strengthen food security in Cote d'Ivoire, Malawi 
Cruise ships still using 'dirtiest of all fuels' must be banned in European ports, says environmental group 
New way to save endangered sharks – and our seafood