News Flash Links, as part of the research project PEAH (Policies for Equitable Access to Health), aim to focus on the latest challenges by trade and governments rules to equitable access to health in resource-limited settings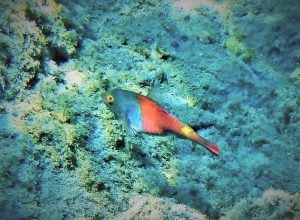 female Parrotfish (Sparisoma Cretense)
News Flash 524
Weekly Snapshot of Public Health Challenges
The WHO's 75th anniversary: WHO at a pivotal moment in history
Cape Town Statement on Fostering Research Integrity Through the Promotion of Fairness, Equity, and Diversity
Boost for developing nations as mRNA technology hub moves to the next phase in South Africa
Audio Interview: Preparing for the Next Pandemic
The G20 Needs to Address the Lack of Coordination in the Global Vaccine Supply Chain for Pandemic Preparedness
Will 'open-source' vaccines narrow the inequality gap exposed by Covid?
Global partners announce a new effort – "The Big Catch-up" – to vaccinate millions of children and restore immunization progress lost during the pandemic
Africa: Millions of Children Deprived of Life-Saving Vaccinations Amid Covid Pandemic, Misinformation Surge
Gavi and donors must expand vaccine supply to catch up children up to age five
Not recommended fixed-dose antibiotic combinations in low- and middle-income countries – the example of Tanzania
Publication demonstrates how equitable deals for access to medicines can be signed with pharmaceutical industry
Regulating India's generic drugs is a life or death problem for Africa
Guaifenesin: WHO issues alert over another India-made cough syrup
European Health Union: Commission proposes pharmaceuticals reform for more accessible, affordable and innovative medicines
MSF responds to European Commission's proposal to revise EU's pharma legislation
TDR April 2023 Newsletter: World Malaria Day Bulletin
Africa to Manufacture New Malaria Vaccine?
WHO urges increased implementation of recommended tools to combat malaria
Eliminating Malaria in Sub-Saharan Africa: Can Vaccines and Strong Health Systems Reignite the Fight?
MSF demands J&J give up its patent monopoly on TB drug to put lives over profits
People's Health Dispatch Bulletin #48: How to stop the brain drain?
HRR 675: BECAUSE, IN MANY WAYS, EVERYTHING IS STILL HAPPENING AS MARX SAID, WHY DOES NOTHING LEAD TO WHAT HE FORESAW?
More than 90 charities unite behind a powerful call on party leaders to guarantee essentials for low-income households amid rising hardship
How foreign aid supported anti-LGBTQ+ advocates in Uganda
Humanitarian aid needs an overhaul to address hunger crisis: Report
Workshop: Engaging Women in Nature-Based Solutions to Improve Livelihood, Ecosystem Conservation; Resilience to Climate Change and Peace Building in Bugesera; Rwanda  by Innocent Musore 
How Can We Fight Complacency Around Climate Change? Focus on Human Health
European Green Deal: New EU-Norway Green Alliance to deepen cooperation on climate, environment, energy and clean industry
Now Europeans Learn What Climate Extremes Are All About
Local Innovations Key to Meeting Challenges of the Climate Crisis
Can potatoes help to counter climate-fueled hunger in Africa?