News Flash Links, as part of the research project PEAH (Policies for Equitable Access to Health), aim to focus on the latest challenges by trade and governments rules to equitable access to health in resource-limited settings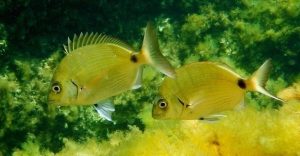 News Flash 452
Weekly Snapshot of Public Health Challenges
Top economists call for radical redirection of the economy to put Health for All at the centre in the run-up to G20
REFUNDACIÓN DE LOS SISTEMAS DE SALUD EN LATINOAMÉRICA Y EL CARIBE: DESCOLONIZAR LAS TEORÍAS Y POLÍTICAS
One Health and Well-Being – Inspiring a Global Unity of Purpose
Do we need a pandemic treaty? A civil society perspective. Launch of the G2H2 research report Geneva, 24 November 2021, 13.30-15.00 hrs CET
Recording: Do we need a pandemic treaty? A civil society perspective Monday, 25 October 2021
Do we need a pandemic treaty? A civil society perspective, Monday 25 October 2021: Introductory slide
SPOTLIGHT -THE WHO PANDEMIC TREATY: RESPONDING TO NEEDS OR PLAYING COVID-19 GEOPOLITICS?
Civil Society Leaders Question Pandemic Treaty's Ability to Address Global Health Inequalities
M8 Alliance Declaration: From Words to Action World Health Summit 2021 | October 26, 2021
Webinar registration: Fair and equitable access to COVID-19 vaccines: How can COVAX be saved? Oct 28, 2021 05:00 PM in Amsterdam, Berlin, Rome, Stockholm, Vienna
Vaccine shortages prompt changes to COVAX strategy
Less Than 10% of Vaccine Dose Donations Promised to COVAX Have Been Delivered
US 'Steps Aside' to Give Africa Access to Moderna Vaccines
Opinion: Equal vaccine access isn't charity, it's our best tool
25 November 2021: Public stakeholder meeting on COVID-19 vaccines and therapeutics in the EU
10 Reasons Your Child Should Get Vaccinated for COVID-19 as Soon as Possible
Spikevax: EMA recommendation on booster
COVID-19: EMA starts rolling review of molnupiravir
License between Merck and Medicines Patent Pool for global production of promising new COVID-19 drug molnupiravir disappoints in its access limitations
MSF responds to BioNTech's announcement that it will establish production facilities in African countries
World Watches UK COVID-19 Surge, and Parts of Europe Enter 'Fourth Wave'
Access To COVID-19 Testing In Low- And Middle-Income Countries Is Still Critical To Achieving Health Equity
Living with COVID in a Transformed World by Brian Johnston
Snakebites and COVID-19: two crises, one research and development opportunity
In Ethiopia's Tigray, only 1% of people needing food aid received it
Transforming Food Systems To Defeat Hunger
What is the aid sector's carbon footprint?
Meeting registration: Civil Society and Community Engagements with COP26 Processes: Roles, Challenges and Expectations Oct 29, 2021 04:00 PM in West Central Africa
COP26: Document leak reveals nations lobbying to change key climate report
World On Course for 2.7°C Temperature Rise by 2100 – Even If All Current Climate Commitments Are Met
The 2021 report of the Lancet Countdown on health and climate change: code red for a healthy future
Citi analysts back new development bank to meet climate goals
Another Unenviable Annual Record for Global Greenhouse Gas Emissions
Scientists fear global 'cascade' of climate impacts by 2030