Health Breaking News Links, as part of the research project PEAH (Policies for Equitable Access to Health), aim to focus on the latest challenges by trade and governments rules to equitable access to health in resource-limited settings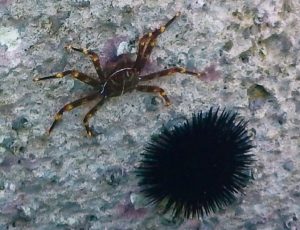 Health Breaking News: Link 292
Global Health Development Value Frameworks: Are We Calculating Well and Wisely? 
Jean Tirole Connects the Dots: Lessons from Modern Economics for Global Health Procurement 
The Myth Behind Health And Trade Agreements – Q&A With Othoman Mellouk 
The Myth Of IP Incentives For All Nations – Q&A With Carlos Correa 
It's Time To Rethink The Anatomy Of Physician Behavior 
Poor countries subsidise the NHS by training doctors – compensate them 
International Conference: Development Policies and Practices in the Democratic Republic of Congo 5 – 7 November 2018 – Centre Bilembo, Kinshasa-Gombe 
MSF Challenges Gilead Hepatitis C Patent In China 
Chilean Cámara de Diputados Overwhelmingly Asks the Ministry of Health to Proceed with Compulsory Licenses for HCV drugs 
South Africa: A new revolution in TB treatment as the injection falls 
Searching for a change: The need for increased support for public health and research on fungal diseases 
ICD-11: Classifying disease to map the way we live and die 
The association of lifetime alcohol use with mortality and cancer risk in older adults: A cohort study  
US exit from UN Human Rights Council widens gaps for human rights NGOs, experts warn 
Master Salute Globale e Migrazioni Bologna 2-6 luglio 2018 
Countries are Using Domestic Laws to Criminalize Health Care 
"Ready to Make Our Mark." An Immigrant Group Becomes a Powerful Force in Philanthropy 
The Global Humanitarian Assistance 2018 report is out today – here are six top findings 
UNPO: Jul 11, 2018 European Parliament Conference: 2018 Ethiopia – Ways Toward Politically-Inclusive Democracy 
Who is talking about the UN Sustainable Development Goals? 
Almost half of Indians out of drinking water by 2030, 600 million facing shortages – study 
Ukraine Puts Water Strategy High on Development Agenda  
6 things you didn't know about your food shopping 
We will not go back on women's health and rights 
A Partnership Making the Case for Supporting Grassroots Climate Work 
HOW CAN EUROPE LEAD THE WAY TO A NON-TOXIC ENVIRONMENT? 
HEAL's vision on Europe leading the way to a non-toxic environment 
Six EU governments finally face legal action over air pollution 
Q&A: Adapt to climate by packaging local results into policy