Breaking News Links, as part of the research project PEAH (Policies for Equitable Access to Health), aim to focus on the latest challenges by trade and governments rules to equitable access to health in resource-limited settings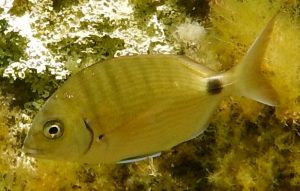 Breaking News: Link 153
Consensus Reached on New Sustainable Development Agenda to be adopted by World Leaders in September 
For Jeffrey Sachs, $100B climate finance target has 2 major problems
WHO Bulletin: Public Health Round-Up 
National health accounts data from 1996 to 2010: a systematic review 
Emergency care in 59 low- and middle-income countries: a systematic review 
Obama issues challenge on climate change with power plant rule 
ENCYCLICAL LETTER LAUDATO SI' OF THE HOLY FATHER FRANCIS ON CARE FOR OUR COMMON HOME 
Laudato Si' Encyclical letter by Pope Francis on Care for our Common Home – Introduction 
Laudato Si' Encyclical letter by Pope Francis on Care for our Common Home – Chapter one 
Climate change, cash transfers and health 
Fracking, Farting, and Foundations: The Money Behind the Battle Over Methane Gas 
A message to climate negotiators: Don't forget farmers 
Digging for data on Africa's climate future 
Energia: il futuro è nella bioenergia, elettricità da paglia, alghe e scarti agroindustriali 
Can technology free developing countries from light poverty? 
New Money, Big Bets: Three Takeaways From a Massive Tech Grant to Fight Poverty 
Does the developing world need a welfare state to eliminate poverty? Some insights from history 
NUTRITION AID: DO WE HAVE THE FULL PICTURE? 
Does LNOB really merit so much attention?  
Always Playing Catch Up? Philanthropy and Social Movements  
A State-Based Strategy For Expanding Primary Care Residency 
No Deal Overall, But TPP Ministers Agreed Some IPR Issues In Hawaii, US Says 
Ebola: UN emergency response mission winds down as WHO announces possible 'game changer' vaccine 
Ebola Vaccine: The Need to Act Now 
8th IAS Conference on HIV Pathogenesis, Treatment and Prevention, Vancouver 19-22 July 2015: Recorded Sessions 
How AIDS changed everything — MDG6: 15 years, 15 lessons of hope from the AIDS response 
Monitoring of HIV treatment in seven countries in the WHO Region of the Americas 
A Big Gift to Fuel the Final Offensive Against Guinea Worm 
In Pursuit Of Hospital Quality: Creating Effective Performance Measures And Transparency In Health Care