Breaking News Links, as part of the research project PEAH (Policies for Equitable Access to Health), aim to focus on the latest challenges by trade and governments rules to equitable access to health in resource-limited settings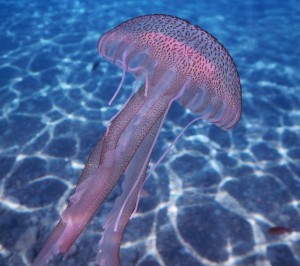 Breaking News: Link 157
World Health Organization Corporation?: Resisting Corporate Influence in WHO 
Pharmaceutical firms spend €40m a year for 'privileged access' to EU decision-makers 
Pfizer resists calls for greater clinical trial transparency 
Rising Cost Of Drugs: Where Do We Go From Here? 
When US, UK docs refuse to prescribe made-in-India drugs, it reeks of racism 
Neglected Diseases R&D Initiative To Expand Portfolio To Hepatitis C, New Antibiotics 
SDG SERIES: What Might the SDGs Mean for Health and Human Rights? An Introduction to the Series 
MEASURING GLOBAL HEALTH R&D FOR THE POST-2015 DEVELOPMENT AGENDA 
TURNING AMBITION TO ACTION: The critical role of health innovation in achieving the Sustainable Development Goals 
Universal Health Coverage, Millennium Development Goals And Post-2015: The Improvable Way Forward 
How to communicate the sustainable development goals to the public 
Focus. Migranti e profughi: i costi reali dell'assistenza sanitaria 
Malattie infettive e immigrazione: facciamo chiarezza 
Vaccini, fa più paura una malattia mortale o una diceria? 
To Fight Noncommunicable Diseases, Forge Strong Partnerships 
The Atlanta Declaration: A 21st Century Vision For US-Based Global Noncommunicable Disease Research 
The Pathway To Sustainability: Aligning Ambulatory Patient Experience Survey Implementation 
How the NHS is being dismantled in 10 easy steps  
We Got 99 Problems and Climate Change Is One: Can Hip Hop Save The Planet? 
Climate-smart cities could save the world $22tn, say economists 
The state of the climate movement 
Obama says world must reach climate deal in Paris 'while we still can'  
Laudato Si' Encyclical Letter by Pope Francis on Care for Our Common Home – Chapter Five: Lines of Approach and Action 
Future Fortified: What does it take to end hidden hunger? 
FAO and Action Aid join forces to empower rural people