Breaking News Links, as part of the research project PEAH (Policies for Equitable Access to Health), aim to focus on the latest challenges by trade and governments rules to equitable access to health in resource-limited settings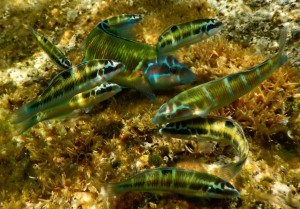 Breaking News: Link 185
EU, US Trade Chiefs Press for TTIP Advances Despite Election, Brexit Dynamic 
IN THE MATTER OF THE TRANSATLANTIC TRADE AND INVESTMENT PARTNERSHIP ("TTIP") AND ITS POTENTIAL IMPACT UPON THE NATIONAL HEALTH SERVICE 
GLOBAL FORUM ON DEVELOPMENT 2016 From Commitment to Actual Implementation of the Sustainable Development Goals (SDGs): Policies, data and financing. Paris, 31 March 2016 
RETHINKING BILATERAL INVESTMENT TREATIES: CRITICAL ISSUES AND POLICY CHOICES 
Maximalist Machinations in the TPP: an Illustration with Biologics
At EU-India Summit, India must defend its 'pharmacy of the developing world'
France's Hollande to seek regulation of medicine prices at G7, G20 summits 
GSK Eases IP Rights For Poorest Countries, Considers Patent Pooling For Cancer 
KEI statement on GSK's announcement of policies to expand access to patented medicines 
WHO: Developing Countries Need Smart IP Systems For Local Medicines Production 
News from TDR Director, John Reeder 
MSF responds to Indian Health Ministry's notification on ban of 344 Fixed Dose Combinations Drugs 
Is the WTO appropriate for 21st century? 
How Africa-EU research cooperation is improving energy access in Africa 
What Moore's Latest Big Moves Tell Us About Trends in Conservation Funding 
Why AIIB is bigger but no better than ADB 
Heft or Hype: How Much Do Women Leaders in Philanthropy Really Matter? 
Challenges face Ebola survivors 
West Africa: Ebola No Longer Poses Global Risk, Says WHO 
WHO Urges China to Boost Vaccine Regulation 
By the numbers: Zika virus in the U.S. 
Human Rights Reader 383 THE HUMAN RIGHTS ACTIVISTS' MOTTO: WHERE THERE'S A WILL, I WANT TO BE IN IT 
UN envoy details Organization's measures to root out sexual exploitation in its peace missions 
Who's Stepping Up to Protect the Smallest Victims of the Refugee Crisis? 
To reduce inequality, focus on hunger and extreme poverty 
Università degli Studi di Milano: Media e salute: tecniche e strategie per una comunicazione efficace (SONO APERTE LE ISCRIZIONI) 
The Health Care Consequences Of Australian Immigration Policies 
Pragmatic Trials for Noncommunicable Diseases: Relieving Constraints 
Increased Duration of Paid Maternity Leave Lowers Infant Mortality in Low- and Middle-Income Countries: A Quasi-Experimental Study 
Which countries are most at risk from climate change and how can we help? 
Mapping and assessing the condition of Europe's ecosystems: progress and challenges