Breaking News Links, as part of the research project PEAH (Policies for Equitable Access to Health), aim to focus on the latest challenges by trade and governments rules to equitable access to health in resource-limited settings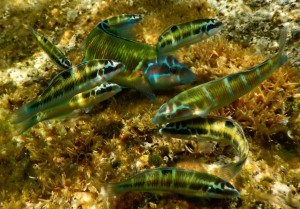 Breaking News: Link 187
New UN report focuses on green, inclusive industrialization in Africa 
More Than a Lightbulb: Five Recommendations to Make Modern Energy Access Meaningful for People and Prosperity 
Rising hunger in Central America and Haiti as El Niño follows prolonged drought 
A human-centered approach to design for development 
What Drug Patents Do Is Complicated: A Belated Contribution from Jenny Lanjouw Helps Sort It Out 
The price of health: the cost of developing new medicines 
Obama Administration memo: "Background on TPP Biopharma Provisions" describes how TPP will raise drug prices 
Comment on "A Dose of TPP's Medicine" published by Foreign Affairs March 23, 2016 
Maximalist Machinations in the TPP: an Illustration with Biologics 
More than 50 groups call on U.S. Congress to stop worst trade deal ever for access to affordable medicines 
Drugs for Neglected Diseases initiative and Pharco Pharmaceuticals to test affordable hepatitis C regimen with support of Malaysian and Thai governments
MSF responds to DNDi hepatitis C announcement 
Farmaci essenziali: la Lista Modello dell'Organizzazione Mondiale della Sanità Migliorare le evidenze per estendere l'accesso alle cure Milano 28 Aprile 2016 
KEI comment on WIPO report on patents landscape for the WHO essential medicines list 
Congress sends Obama bill on Zika drug development 
SOCIAL MOVEMENTS CONFERENCE 10 and 11 October 2016, Brighton, UK 
Ideologies Fly In Discussion Of WIPO Pharma Report Calling For Less Ideology 
Millions Saved: What Works in Global Health? 
UN and western NGOs blocking humanitarian aid shake up, says ODI 
Development aid hits record: OECD 
The world needs a humanitarian fund to assist long-term crises 
FIVE POWERFUL WOMEN, FIVE STORIES OF PURPOSE ,FIVE LEADERS CHANGING THE WORLD 
Oxfam slams World Bank over funding tax dodgers 
Framework in place for World Bank and AIIB co-financing 
What's Behind The Surging Interest In Raising The Age To Buy Tobacco? 
What's This Funder Up to at the Nexus of Poverty, Pollution, and Parks? 
Millions Given, Hundreds of Millions of Acres Saved: The Battle for Canada's Forests 
UN committee begins work on high seas biodiversity pact