Breaking News Links, as part of the research project PEAH (Policies for Equitable Access to Health), aim to focus on the latest challenges by trade and governments rules to equitable access to health in resource-limited settings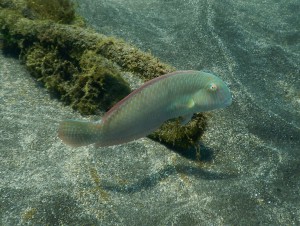 Breaking News: Link 215
UN climate conference adopts declaration for action 
Global Security Leaders Have Some Climate Change Advice For Donald Trump 
Climate Change and Clean Energy in the 2030 Agenda: What Role for the Trade System? 
Paris climate deal at risk unless countries step up plans, says watchdog 
5 things you need to know about climate change and hunger 
What does Trump mean for development aid? 
Trump should be good medicine for the pharmaceutical industry. Here's why 
Opinion: Trump, the anti-Obama for Africa
Think Blue: A Way Forward for Liberal Philanthropy in the Age of Trump 
CETA is 'no gold standard' finds report, ahead of vote in Parliament 
Conferenza CUAMM "La valutazione dei progetti di cooperazione sanitaria internazionale. Teorie, esperienze e prospettive future", Padova 2 dicembre 2016, sede centrale dell'Università 
TRIPS Council Meets on Public Health, Access to Medicines 
Access To Medicine Index Finds Progress In Pharma's Efforts 
Which Big Drug Companies Are Helping the Poor? Here's the List 
WTO 'Paragraph 6' System For Affordable Medicine: Time For Change? 
KEI December 2, 2016 meeting on the delinkage of R&D costs from drug prices 
A year of Agenda 2030: The progress and challenges of the SDGs so far 
Defining The Health Care System's Role In Addressing Social Determinants And Population Health 
Is health a human right or a citizen's right? 
How Can Finance Ministries Support a Sustainable HIV Response? Live stream 28 November 2016 
The Medicines Patent Pool Announces First World Health Organization Prequalification Submissions for Generic Dolutegravir 
Act fast to get life-saving antivirals 
Nigeria Will Become Polio-Free: Challenges, Successes, and Lessons Learned for the Quest to Eradicate Polio 
MSF welcomes Pfizer's pneumonia vaccine price reduction for children in humanitarian emergencies 
WHO welcomes global health funding for malaria vaccine 
Good news: Measles vaccine saved lives of 20 million kids 
Letter to President Obama on TPP Biologics 
WHO: World Antibiotic Awareness Week 
Open defecation in India: forcing people to stop is not the solution