Breaking News Links, as part of the research project PEAH (Policies for Equitable Access to Health), aim to focus on the latest challenges by trade and governments rules to equitable access to health in resource-limited settings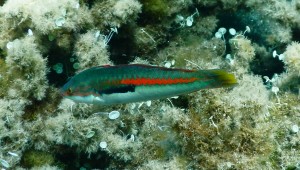 Breaking News: Link 224
UNHCR Alarmed at Impact of U.S. Refugee Program Suspension 
Trump's immigration crackdown: the global impact  
How Will President Trump's Executive Orders Affect Development? CGD Experts Consider the Evidence 
3 Ways Trump's Travel Ban Could Affect Humanitarian Aid Workers 
Why Trump's draft executive order to slash UN funding should be treated seriously, though with caution 
Repealing The ACA Could Worsen The Opioid Epidemic 
Exchange Stabilization Bills Represent New GOP Approach To ACA 
A Look Forward To Health Care In 2017: Top Five Trends 
Trump Basically Just Admitted He's Ditching His Promise to Renegotiate Prescription Drug Prices 
Moment of Truth: Will Foundations Come Together to Fight Trump? 
The Obama Foundation Launches With Lobbyists and Wall Street at the Wheel 
Desperately Needed: More Nurses. So What's the Role of Philanthropy? 
Gates, Mastercard launch new platform for smallholder farmers 
Conference: Chinese counter-terrorism policy: Impacts and dangers for Tibetans and Uyghurs 8 February 2017 – 11:00 – 14:00 Altiero Spinelli A5G-1 European Parliament, Brussels 
UNPO Nesletter December/January edition 
How can the sustainable development goals improve the lives of people affected by conflict? 
Breaking down the barriers to universal health coverage 
UN High-Level Panel, Medicines Access Find Foothold At World Health Assembly In May 
Gates Foundation, KEI Enter Into Official Relations With WHO 
Resolution On Compulsory Licences For Patented Medicines Passes In Chile 
Feb 24, 2017 – U.S. History, Experiences, and Prospects of Compulsory Licensing of Medical Patents 
Merck reveals seven years of its U.S. drug price increase history 
Médecins Sans Frontières Partners with TB Alliance in Three-Country Study 
The Medicines Patent Pool Announces First Licence for Tuberculosis Treatment 
Zika vaccine could be delayed, unaffordable after US Army grants exclusive rights to pharma company 
Pneumonia: "What haunts me is knowing how different it can be for each child, depending on where he or she lives" 
British Scientists: Drug-resistant Malaria Cases 'A Warning For Africa' 
SHAPING THE WORLD – A pivotal moment in research and innovation for global health 
Michael Marmot: Do something. Do more. Do better (interview) 
Michael Marmot: Closing the gap (interview) 
European Commission: EU "On Track" for 2020 Renewables Goal 
CDC's canceled climate change conference is back on – thanks to Al Gore