Health Breaking News Links, as part of the research project PEAH (Policies for Equitable Access to Health), aim to focus on the latest challenges by trade and governments rules to equitable access to health in resource-limited settings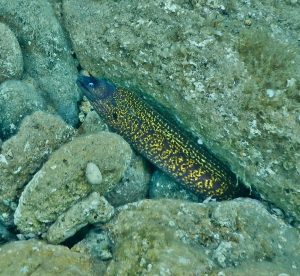 Health Breaking News: Link 238
Longest, Biggest World Health Assembly Ever Set To Open With Election, Budget Topping Agenda 
WHO, Stakeholders Take 'First Step' On Fair Pricing For Medicines 
WHO Touts Its Past Work On Improving Access To Medicines 
Overview of WHO financial situation: Programme Budget 2016-17 
WHO improves transparency of financial data 
Conference: Health commercialisation in Europe: 6th of June 2017 European Parliament 
MSF Warns Of Threats To Public Health In Asian Trade Agreement IP Proposals 
What is Health Policy and Systems Research and how can it strengthen Health Systems? 
Healthy ecosystems as a building block of resilient health systems: Challenging health systems researchers to take action 
From partnerships to self-interest: how can we reverse the trend in EU Development Cooperation? 
China's Xi Jinping says he will 'protect' Paris climate deal, as it hangs in the balance 
Trump could do more damage by staying in the Paris climate deal 
Next month's ocean conference eyes cutting $35 billion in fisheries subsidies – UN trade officials 
Investment In Primary Care Is Needed To Achieve The Triple Aim 
Boosting agriculture could mitigate African famine threat in a warming world 
Using Agriculture and Agribusiness to Bring About Industrialisation in Africa 
New WFP Report Finds Food Insecurity Accelerates Global Migration 
Preventing the Next Pandemic: Opportunities and Challenges 
Zika virus: Brazil says emergency is over 
U.S. Army/Sanofi Zika Vaccine Collaboration Timeline and Update 
Coming This Summer: More Ticks and Powassan Virus  
First large-scale survey of Chagas disease in the United States confirms that the "Silent Killer" is a major public health challenge for the country 
THE EDGE OF ELIMINATION Racing drug resistance to end malaria in the Mekong 
Landmark agreement signed to prevent malaria in pregnancy and reduce life-threatening complications in sub-Saharan Africa 
Global Fund Accelerates Efforts To End Epidemics 
New open source project engages universities in neglected diseases drug discovery 
Health experts call for new tools to tackle vector-borne diseases 
Shortage Of Affordable Insulin: Should WHO Extend Prequalification To Biosimilars? 
Empowering women: the 'Tree Tomato Project' in Rwanda