Health Breaking News Links, as part of the research project PEAH (Policies for Equitable Access to Health), aim to focus on the latest challenges by trade and governments rules to equitable access to health in resource-limited settings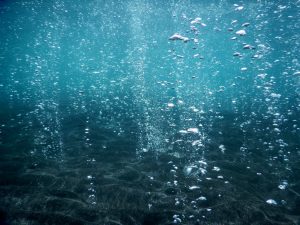 Health Breaking News: Link 279
BMJ: Call for papers—the Alma Ata Declaration at 40: reflections on primary healthcare in a new era 
The Key to Making Peace in Africa. Fighting Corruption Can Help End Conflict 
Italy's Vote for Change: Potential Coalitions and their Implications for Development 
Results-Based Funding in Health: Progress in Poorest Communities in Mesoamerica 
Health Care Trade-Offs: A Necessary Reality For Every Health System 
WHO and IFIC sign Memorandum of Understanding 
IFIC launch new international service 
Behind the scenes: International NGOs' influence on reproductive health policy in Malawi and South Sudan 
FNOMCeO: Dottore, ma è vero che….? Cerca le risposte alle domande più frequenti sulla salute 
MEPs call to raise awareness on benefits of vaccines 
'Bridging the Gaps in Clinical Guideline to Care in Pregnancy for Women Using Psychoactive Substances' by Grana Ziia 
This Health Funder Has Joined the Fight Against Opioids. Where Is Everyone Else? 
'Opium and its Association with Cardio-Vascular Disease' by Junior Bazile 
Antibiotics Are Often Used At The End Of Life, But At What Cost? 
30+ Civil Society Orgs to USTR: Stop Threatening to Block Colombia's OECD Accession over Pharma/Biotech Lobby Interests 
UAEM Students Launch Campaign To Drop Publicly Funded Patent Claim On Cancer Drug In India 
Argentine NGO objects to antiretroviral patent request 
DNDi: R&D Portfolio Update March 2018 
In vitro and in vivo pharmacodynamics of three novel antileishmanial lead series 
Hope rises for a world free of TB 
On the trail of Lassa fever in southern Nigeria 
South Sudan Halts Spread of Crippling Guinea Worms 
Documentary Screening at the European Parliament The Hmong: Forced into Isolation in Laos – Screening of "The CIA's Lost Army" 11 April 2018 | 9:00 – 13:00 
The Rohingya children trafficked for sex 
Myanmar is worst-performing country for aid access, as Rohingya refugees face monsoon threats 
Climate change soon to cause movement of 140m people, World Bank warns 
World needs 'greener' water policies as demand rises: United Nations
World Water Day: We can solve the global water crisis — Here's how 
Why You Should Care About the Water Crisis 
Clean Water for All: How Well Is Philanthropy Tackling One of the World's Biggest Challenges? 
Last, Best Chance for Food Aid Reform? 
Taking a space-age approach to food security