Health Breaking News Links, as part of the research project PEAH (Policies for Equitable Access to Health), aim to focus on the latest challenges by trade and governments rules to equitable access to health in resource-limited settings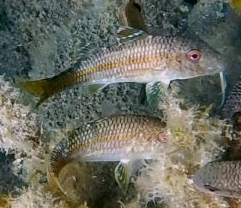 Health Breaking News: Link 291
How Democracies Die and Economies Grow 
Greece: SDGs a Way to End Economic Crisis? 
Supporting Small-Scale Cross-Border Traders Across Africa 
Songs, radio shows, and door-to-door visits: how community awareness is helping defeat Ebola in Congo 
At one-month mark in Ebola outbreak, the focus shifts to remote areas 
The latest Ebola outbreak: what has changed in the international and U.S. response since 2014? 
Hepatitis experts call to action to secure financing viral hepatitis C eradication 
Mother-to-Child Transmission of HIV in Kyrgyzstan is Minimal 
Ensuring no one is left behind: Urgent action required to address implementation challenges for NTD control and elimination 
First new treatment for river blindness approved by U.S. FDA in 20 years 
Angola: Over One Million Cases of Malaria in First Half in Angola 
WHO certifies Paraguay malaria-free 
1.45 Million Children's Lives Saved by HiB and Pneumococcal Vaccines Since 2000 
World Day Against Child Labour – 12 June 2018: Generation Safe & Healthy 
Service readiness for inpatient care of small and sick newborns: what do we need and what can we measure now? 
Video: Indigenous Peoples Seek To Be Involved In World Trade Organization To Defend Rights 
'Challenges and Solutions for the Latinx Population to Effectively Participate in Clinical Trials' by Karen Mancera Cuevas 
Public Support for Needle Exchange Programs, Safe Injection Sites Remains Low in U.S. 
Women entrepreneurs 'a vast untapped resource', say development policy-makers 
To Change Africa's Path, We Need to Support Rural Girls from Day One 
What should countries in the Global South do about Global Kidney Exchange (GKE) programs? 
Deal slashes drug price of 3 in 1 pill for people living with HIV 
How to find a reputable API supplier 
Liberia's leader Weah looks abroad for help tackling poverty 
Hunger surges amid deadly conflicts, poor weather conditions in many countries – UN agriculture agency 
Great Green Wall Brings Hope, Greener Pastures to Africa's Sahel 
Climate change: Pope urges action on clean energy 
Ocean Conservation Is an Untapped Strategy for Fighting Climate Change 
A Bigger Tent: Where Climate Philanthropy Needs to Go Next 
Decision time for EU's 2030 clean energy laws