Health Breaking News Links, as part of the research project PEAH (Policies for Equitable Access to Health), aim to focus on the latest challenges by trade and governments rules to equitable access to health in resource-limited settings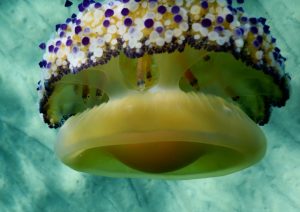 Health Breaking News 302
WHO Releases Draft Roadmap For Access To Medicines; Comments Show Polarised Views 
Commitment to Development Index 2018: Europe Leads the Way 
CDI 2018 and Trade: Advanced Economies and Poverty-Weighted Trade Tariffs 
The Cambridge Handbook of Public-Private Partnerships, Intellectual Property Governance, and Sustainable Development – New Publication
Thumbs up or thumbs down? Did the Millennium Villages Project work? 
Draft UN non-communicable diseases (NCDs) Declaration, Sept 18 version 
UN agrees global plan to battle TB ahead of first-ever summit 
WHO calls for urgent action to end TB 
MSF response to release of WHO's Global Tuberculosis Report 2018 
Ebola situation in DRC: Latest numbers as of 18 September 2018 
WHO working closely with Republic of Korea on response to MERS case 
Is This the End of Polio? Rotary Hangs in to Eradicate the Disease Once and For All 
SDG 3.3 on HIV – A noble target with a dangerous blind spot 
Zimbabwe: Govt Declares War on Cholera 
Birth defects cluster not just down to Zika 
Misconceptions and paradoxes in soil-transmitted helminthiases control as a public health problem 
A big, fat, complicated public health problem 
Drug industry reacts to Oxfam's allegations of tax-dodging 
'Falsified and Substandard Medicines: Threat to the SDGs – but Who's Watching, Caring or Acting?' by David Patterson 
Ocean advocates find new ways to link their cause with climate change 
Philanthropy Finds a Major Role at the Global Climate Action Summit—Inside and Outside 
Securing community forest rights is key to achieving climate goals 
Charities pledge nearly $500M against deforestation 
10 years to ditch fossil fuel car engines, save Paris climate target, warns study 
UNPO Hmong Newsletter September 2018 
What Is Illiberal Civil Society? 
PEOPLE'S HEALTH MOVEMENT: A CALL TO ACTION ON NUTRITION, FOOD SECURITY AND FOOD SOVEREIGNTY  
CVS To Restrict Patient Access Using Cost-Effectiveness: Too Much, Too Soon 
Despite Progress Under The ACA, Many New Mothers Lack Insurance Coverage 
Nigeria: 'More People Have Access to Phones Than Toilets in Nigeria'