Health Breaking News Links, as part of the research project PEAH (Policies for Equitable Access to Health), aim to focus on the latest challenges by trade and governments rules to equitable access to health in resource-limited settings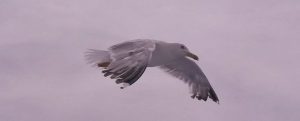 Health Breaking News 304
Civil Society Reaction To The Commission Staff Working Document On HIV/AIDS, Tuberculosis And Viral Hepatitis  
HIV/Aids: China reports 14% surge in new cases 
AIDS 2018: Prison Corner and Harm Reduction Networking Zone Activities 
Despite Infectious Disease Outbreaks Linked To Opioid Crisis, Most Substance Abuse Facilities Don't Test For HIV Or HCV 
Ebola situation report: Latest DRC numbers as of 4 October 2018 
Zimbabwe launches vaccine drive in bid to bring cholera outbreak under control 
Health workers in Yemen reach more than 306,000 people with cholera vaccines during four-day pause in fighting – WHO, UNICEF 
Towards all-oral and shorter treatment regimens for drug-resistant tuberculosis 
Variations in the quality of tuberculosis care in urban India: A cross-sectional, standardized patient study in two cities 
Neglected tropical diseases: treating more than one billion people in 2017 
Achieving dedicated programmes and funding for eye care 
US-Canada-Mexico Trade Agreement Provisions on Injunctions and Damages  
The EU Alliance with Africa: Is It Old Wine in New Bottles? 
UN Human Rights Council Passes Resolution On Peasants' Rights Including Right To Seeds 
How India can improve its Take-Home Rations program to boost child and maternal nutrition 
Cost-effectiveness of financial incentives and disincentives for improving food purchases and health through the US Supplemental Nutrition Assistance Program (SNAP): A microsimulation study 
In an unhealthy food system, what role should SNAP play?  
WHO Head Highlights Tobacco Plain Packaging Victory At WTO; Vaping Lobbyists Hit Geneva 
Adults' Uninsurance Rates Increased By 2018, Especially In States That Did Not Expand Medicaid—Leaving Gaps In Coverage, Access, And Affordability 
Key Linkages: A Foundation Works Across Sectors to Help Vulnerable Populations 
Future African and Indian health systems will have a lot in common – what can they learn from each other? 
WHO calls for increased investment to reach the goal of a toilet for all 
Hey Developers! Here Are Six Ways Your Technology Can Empower Women 
Q&A: Morocco's 'Argan queen' put women in charge 
G20 Women's Summit Pushes for Rural Women's Rights 
Congolese doctor, Yazidi activist win Nobel Peace Prize for combating sexual violence 
Healthy cities of the European Region adopt the Belfast Charter, ushering in a new phase of commitment