Health Breaking News Links, as part of the research project PEAH (Policies for Equitable Access to Health), aim to focus on the latest challenges by trade and governments rules to equitable access to health in resource-limited settings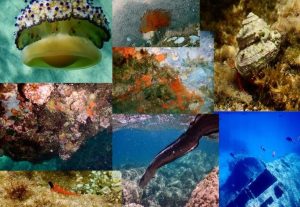 Health Breaking News 313
Unhealthy conditions: IMF loan conditionality and its impact on health financing 
The problem with Public-Private Partnerships and the role of the EU 
CGD UPCOMING SEMINAR: Disrupting Health Product Distribution: The Emergence of Digital Innovators in Africa THURSDAY, DECEMBER 13, 2018 – 12:00PM TO 1:30PM 
International symposium on understanding the double burden of malnutrition for effective interventions 10 – 13 December 2018 IAEA Headquarters, Vienna, Austria 
WHO says spread of polio remains international health emergency 
The President's Malaria Initiative and Other U.S. Government Global Malaria Efforts 
Congo Ebola outbreak is 2nd largest, 2nd deadliest 
DRC Ebola: Latest numbers as of 4 December 2018 
Are we on the cusp of a breakthrough in Ebola treatment? 
Measles cases spike globally due to gaps in vaccination coverage 
On World AIDS Day, a Moment for Celebration and Self-Reflection 
MPP: Accelerating access to treatment for children with HIV must be a public health priority 
The right to deworming: The case for girls and women of reproductive age 
'Antimicrobial Resistance Knows No Boundaries' 
First-ever UN report on disability and development, illustrates inclusion gaps 
The crisis of multilateralism and the future of humanitarian action 
Over 40 million people still victims of slavery 
Amit Sengupta (1958 to 2018) was a powerful voice for health equity 
UNPO Khmer-Krom Newsletter #2, November-December 2018 
No decline in discrimination against people of African descent in EU 
Ten harmful beliefs that perpetuate violence against women and girls 
Medicines Law & Policy: The TRIPS Flexibilities Database 
Putting People's Health First: Improving Access to Medicines in Europe 
Amgen Cuts Repatha's Price By 60 Percent. Will Value-Based Pricing Support Value-based Patient Access? 
Study Finds Arthritis Drug Enbrel Overpatented, Overpriced in US 
French health groups challenge public funders INSERM and CNRS over unreported clinical trials 
Research into medical devices needs to be made transparent – statement by TranspariMED  
In Yemen, Lavish Meals for Few, Starvation for Many and a Dilemma for Reporters 
The future of the sweetened beverages tax in Portugal 
World is woefully short of 2 degree goal for climate change, according to UN report 
World Bank Group to Raise $200 Billion to Fight Climate Change