Health Breaking News Links, as part of the research project PEAH (Policies for Equitable Access to Health), aim to focus on the latest challenges by trade and governments rules to equitable access to health in resource-limited settings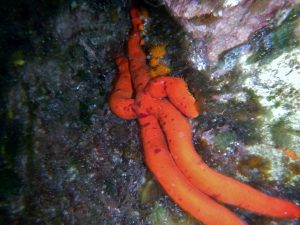 Health Breaking News 314
Why the Universal Declaration of Human Rights is still relevant, 70 years on 
How can the UN become a Thought Leader again? 
'Transitioning from Global Fund Grants to Domestic Funds: a New Opportunity for Strengthening Health Products' Procurement and Supply Chain Systems in Middle Income Countries?' by Barbara Milani 
Tanzania is first African country to reach an important milestone in the regulation of medicines 
Could The Latest In Medical Treatment Be… A Roof? Medicaid Says Maybe 
Moving Work On Social Determinants Of Health From Health Funders To Health Funder Partnerships 
Journal of Public Health Volume 40, Issue suppl_2, December 2018 
Experts Call For Global Accountability Mechanism For Access To Essential Medicines 
A global accountability mechanism for access to essential medicines 
Pharma and medical device lobbies stonewall on transparency as doctors and patients call for fines on companies hiding clinical trial results 
OECD Report Presents Policies To Balance Innovation With Access To Medicines 
Latest numbers of DRC Ebola as of 12 December 2018 
Country-owned strategies to fight malaria 
So Close, Yet So Far: Why is HIV/AIDS Funding Decreasing? 
It is not our fault": the plight of HIV positive adolescents in Cameroon – What difference can compassionate care make to HIV care for adolescents in LMICs? 
Vaccines in the fight against AMR and access by vulnerable groups 
Fostering synergies and strengthening joint efforts to fight AMR 
The role of specialist nurses in the fight against AMR 
Hospital pharmacists in the frontline against AMR 
EMSA's View on Antimicrobial Resistance 
Medical students taking action on AMR 
How the new CAP can support the reduction in use of farm antibiotics 
Human rights in 2018 – ten issues that made headlines 
Rethinking global poverty reduction in 2019 
Associations between sex work laws and sex workers' health: A systematic review and meta-analysis of quantitative and qualitative studies 
Nearly 30 million sick and premature newborns in dire need of treatment every year 
The Global Compact on Migration: Dead on arrival? 
163 states just approved the Global Compact for Migration. Now what? 
Indigenous IP And Climate Change Subject Of New Book 
No One Solution: A Climate Prize Hopes to Plant Many Seeds 
The most important country for the global climate no one is talking about 
Scientists decry lack of data on ocean pollution 
Two of 196 signatory countries to Paris Agreement have raised their climate ambitions