Health Breaking News Links, as part of the research project PEAH (Policies for Equitable Access to Health), aim to focus on the latest challenges by trade and governments rules to equitable access to health in resource-limited settings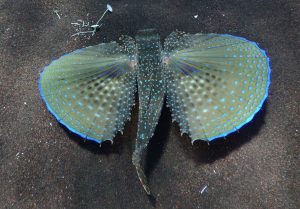 Health Breaking News 317
Ten health issues WHO will tackle this year 
Health Care In 2019: Five Key Trends To Watch 
Lack of Health Care is a Waste of Human Capital: 5 Ways to Achieve Universal Health Coverage By 2030 
Universal Health Coverage – Unprecedented commitment in Eastern and Southern African Countries. Is it time to rejoice? 
Haiti Healthcare Sector: Hard Recovery From Disastrous Years by Pietro Dionisio 
Ghana Health Service: health programmes 
Global Fund Announces US$14 Billion Target to Step Up the Fight Against AIDS, TB and Malaria Ahead of Lyon Conference in October 2019 
Vaccines have health effects beyond protecting against target diseases 
New Hope with Ebola Drug Trial 
Research Roundup: Single-dose Ebola drug, mosquito birth control, and new TB treatment 
DRC Ebola: latest numbers as of 15 January 2019 
Açaí fruit can transmit Chagas disease 
What Should Sub-Saharan African Govts Do About Sand Flea Disease? 
UN Lambasted on High-Level Appointments 
EU Advances SPC Waiver Proposal 
From knowledge to power: global health gatherings incentivize to tackle inequalities 
Kenyan Teachers Reject Plan to Test Girls for Genital Cutting 
Creating a disability-inclusive world 
Fraction of U.S. Outpatient Treatment Centers Offer Medication for Opioid Addiction  
MSF: I Was a Witness To Their Deaths 
4 critical steps to ensure international aid works for the poorest people 
Indigenous language and inequitable maternal health care, Guatemala, Mexico, Peru and the Plurinational State of Bolivia 
Argentina's Indigenous People Fight for Land Rights 
It's time to launch a Paris Climate Agreement for food 
How is the US government shutdown impacting development? 
The Leader the World Bank Needs  
EU climate plan no-shows submit excuses instead 
Leftover brine threatens future desalination