Health Breaking News Links, as part of the research project PEAH (Policies for Equitable Access to Health), aim to focus on the latest challenges by trade and governments rules to equitable access to health in resource-limited settings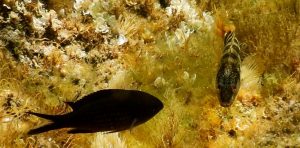 Health Breaking News 327
Access To Essential Medicines – Charles Gore Speaks About MPP's Expanding Role 
After Shutdown, Prompt Implementation Of FDA Plan To Combat Antibiotic Resistance Is Critical 
44 African countries plan for effective implementation of new WHO TB guidelines  
UNAIDS Reports Mixed Progress Towards Reaching The 2020 Target Of Reducing TB Deaths Among People Living With HIV By 75% 
The Inability of the Patent System to Reward Innovation by Public Actors: the Bedaquiline Example by Barbara Milani 
Building tuberculosis awareness in low-risk countries 
TDR collaborations build regional networks and research capacity to fight TB 
Breaking the cycle: Paediatric DR-TB detection, care and treatment in Tajikistan 
It's Time to End TB in EECA Countries by Helena Arntz and Olesya Kravchuk 
The U.S. Government and Global Tuberculosis Efforts 
WHO Calls For International Support After Ebola Infections Rise In DRC 
DRC Ebola: latest numbers as of 25 March 2019 
Missing the mark? PEOPLE IN EASTERN DRC NEED INFORMATION ON EBOLA IN A LANGUAGE THEY UNDERSTAND A RAPID LANGUAGE NEEDS ASSESSMENT IN GOMA, DRC 
Diarrhoea kills more children in war zones than war itself – Unicef 
Measles vaccination: A matter of confidence and commitment 
At A Post-Gottlieb FDA, What Does The Future Hold For Public Health? 
New report: 25 major U.S. medical universities violate key transparency law 
Poor lose out as rich countries link aid with trade: think-tank 
Turbulences in Uganda's Global Aid Construct: Is the Contemporary Aid Effective Enough to Transform Uganda's Health System to Achieve UHC? by Michael Ssemakula 
Is CDC doing enough to 'make tackling poverty its top priority'? 
Who Is Funding Solutions to the Root Causes of Mexican and Central American Migration? 
US expands abortion 'gag rule,' cuts funding to the Organization of American States 
ACADEMICS FOR PEACE: A BRIEF HISTORY Human Rights Foundation of Turkey (HRFT) Academy, March 2019 
How Political Correctness Can Change Society's Views On Mental Health by Tiffany Osibanjo 
Is Wealth Good for Your Health? Some Thoughts on the Fateful Triangle of Health by Iris Borowy 
Stiglitz urges joint EU-China trade sanctions against the US on climate change 
EU on track for 50% emission cuts by 2030, study says 
Q&A: Guyana's Roadmap to Become a Green State