Some thoughts here how deep-rooted familism behavior can impact on health care decision-making in Latinx culture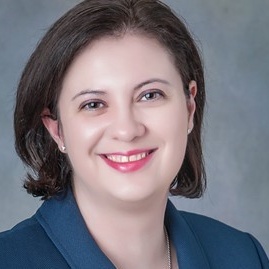 By Karen Mancera Cuevas MS, MPH, CHES
Associate Director, Research Projects at Northwestern University, Feinberg School of Medicine, Chicago USA
The Role of Familism in Latinx Communities and Impact on Health Care Decision-Making
Familism is one of the central elements of Latinx culture and has been argued to be one of the most important factors impacting health care decision-making in Latino families (Penwell & Larkin, 2010). The term familism describes kinship relationships inclusive of immediate and extensive family members such as grandparents, aunts, uncles and others such as close friends, neighbors and fellow church members (Galanti, 2003). Many of these individuals within the familism extended network are relied upon particularly in periods of emotional turmoil that includes interconnections beyond the single household structure (Katiria Perez & Cruess, 2014). Authors such as Keefe (1984), explain that familism is the desire to visit, share meals and converse on aspects of daily life. In more recent time, it has been further expanded to define that familism is the belief that relatives are role models and that adherence to familism produces reduction of intra-family conflict (Rodriguez, et al., 2007).
The relationship with how Latinx individuals relate to familism constructs have direct and indirect effects on quality of life, symptom management and distress (Urizar & Sears, 2006; Segerstrom & Miller, 2004). Additionally, protective behaviors such as familial support determines better disease management behaviors (Hsin et al., 2010). Negative effects of familism can include a sense of forced compliance to adopt unhealthy dietary patterns (Adams, 2003) or following certain demands with public behavior (i.e. withholding of HIV positive status) because of fear of alienation with immediate family and community (Roldan, 2007). Positive aspects of familism have been reported with breast cancer where relatives serve as caregivers and encourage treatment compliance (Gonzalez, Gallardo & Bastani, 2005).
Challenges by healthcare workers include dealing with the degree of cohesiveness of Latinx family systems to not follow recommendations (Crist, 2002). The dilemma of working with cultural norms that differ from provider views potentially cause opposition and disconnect in the provider relationship with Latinx patients. Because of the variety of encountered issues, culturally sensitive interventions are necessary to keep Latinx patients engaged. This can be achieved by creating an environment that encourages personal interactions which helps remove perceived treatment barriers (La Roche, 2002) and integrates the family network (Antshel, 2002) in decision-making practices that further trust and compliance.
References
Penwell, M., & Larkin, K.T. (2010). Social support and risk for cardiovascular disease and cancer: A qualitative review examining the role of inflammatory processes. Health Psychology Review, 4, 42–55.
Galanti, (2003). The Hispanic family and male-female relationships: An overview. Journal of Transcultural Nursing, 14, 180–185.
Katiria Perez, G., & Cruess, D. (2014). The impact of familism on physical and mental health among Hispanics in the United States. Health Psychology Review. 8(1):95-127.
Keefe, E. (1984). Real and ideal extended familism among Mexican Americans and Anglo Americans: On the meaning of close family ties. Human Organization, 43, 65–70.
Rodriguez, , Mira, C.B., Paez, N.D., & Myers, H.F. (2007). Exploring the complexities of familism and acculturation: Central constructs for people of Mexican origin. American Journal of Community Psychology, 39, 61–77.
Urizar, G. Jr, & Sears, S.F. Jr (2006). Psychosocial and cultural influences on cardiovascular health and quality of life among Hispanic cardiac patients in South Florida. Journal of Behavioral Medicine, 29, 255–268.
Segerstrom, C., & Miller, G.E. (2004). Psychological stress and the human immune system: A meta-analytic study of 30 years of inquiry. Psychological Bulletin, 130, 601–630.
Hsin, , La Greca, A.M., Valenzuela, J., Taylor Moine, C., & Delamater, A. (2010). Adherence and glycemic control among Hispanic youth with type 1 diabetes: Role of family involvement and acculturation. Journal of Pediatric Psychology, 35, 156–166.
Adams, R. (2003). Lessons learned from urban Latinas with type 2 diabetes mellitus. Journal of Transcultural Nursing, 14, 255.
Roldán, (2007). AIDS stigma in the Puerto Rican community: An expression of other stigma phenomenon in Puerto Rican culture. Revista InterAmericana De Psicología, 41, 41–48.
Gonzalez, , Gallardo, N., & Bastani, R. (2005). A pilot study to define social support among Spanish-speaking women diagnosed with a breast abnormality suspicious for cancer: A brief research report. Journal of Psychosocial Oncology, 23, 109–120.
Crist, D. (2002). Mexican American elders' use of skilled home care nursing services. Public Health Nursing, 19, 366–376.
La Roche, J. (2002). Psychotherapeutic considerations in treating Latinos. Cross-Cultural Psychiatry, 10, 115–122.
Antshel, M. (2002). Integrating culture as a means of improving treatment adherence in the Latino population. Psychology. Health and Medicine, 7, 435–449.