News Flash Links, as part of the research project PEAH (Policies for Equitable Access to Health), aim to focus on the latest challenges by trade and governments rules to equitable access to health in resource-limited settings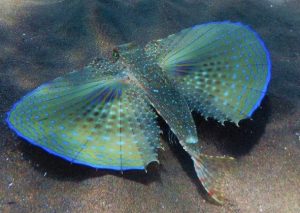 News Flash 373
Celebrating David Sanders and the Struggle for People's Health 
Policy processes sans frontières: interactions in transnational governance of global health by Catherine M. Jones, et al. In: Policy Sciences (2020) 
The White Savior Industrial Complex in Global Health 
Income, health, and social welfare policies 
The Call for a Global Health Security Challenge Fund 
WHO Director-General's opening remarks at the Mission briefing on COVID-19 – 12 March 2020 
WHO: Coronavirus disease (COVID-2019) situation reports 
'Sister' Initiatives Commit US $129 Million to R&D for COVID-19 Vaccines & Cures; Funding To Manufacture Still A Barrier 
Coronavirus: Ten Reasons Why You Ought Not to Panic 
New Study on COVID-19 Estimates 5.1 Days for Incubation Period: MEDIAN TIME FROM EXPOSURE TO SYMPTOMS AFFIRMS EARLIER ESTIMATES AND SUPPORTS CDC'S CURRENT 14-DAY QUARANTINE PERIOD 
Coronavirus: Could African countries cope with an outbreak? 
What COVID-19 Means For America's Incarcerated Population — And How To Ensure It's Not Left Behind 
How a bad response to coronavirus will make things worse 
HIV, UNIVERSAL HEALTH COVERAGE, AND THE FUTURE OF THE GLOBAL HEALTH ARCHITECTURE: A civil society discussion paper on key trends and principles for evolution 
Gaps in the HIV diagnosis and care cascade for migrants in Australia, 2013–2017: A cross-sectional study 
Why Pakistan Isn't Taking that Final Step towards Polio Eradication 
Treatment of Highly Drug-Resistant Pulmonary Tuberculosis 
Contact tracing for tuberculosis, Thailand 
STOP: Study, Treat, Observe, and Prevent Neglected Diseases of Poverty Act 
What's next for WHO's global strategy to reduce the harmful use of alcohol? 
Revocation Of Orphan Drug Designation For Extended-Release Buprenorphine Injection: Implications And Next Steps 
How scalable are maternity waiting homes? 
A call to action for CSOs: Stop the new debt crisis from derailing women's rights 
Increasing Uptake of Vasectomy as a Family Planning Method in Uganda by Amon Mulyowa 
UN programme to help spare millions from child marriage, extended to 2023
Want to Disrupt Systems of Slavery? Invest in Woman Leaders 
 Fight Locally: Inside the 11th Hour Project, a Top Climate Funder  
New coalition plans to unlock climate finance for water services 
UN under fire over choice of 'corporate puppet' as envoy at key food summit