News Flash Links, as part of the research project PEAH (Policies for Equitable Access to Health), aim to focus on the latest challenges by trade and governments rules to equitable access to health in resource-limited settings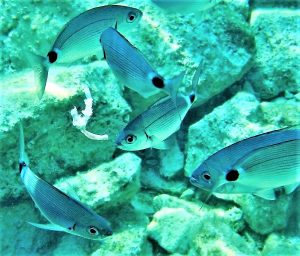 News Flash 386
Agenda 2030: the limits of multilateralism? 
COVID-19 May Have Been Circulating From August, 2019 – Study of Wuhan Hospital Traffic & Online Keyword Searches 
WHO: Coronavirus disease (COVID-2019) situation reports 
Latin America is the new COVID-19 epicentre 
Latest COVID-19 Statistics from African Countries 
Coronavirus: EU grants €314 million to innovative companies to combat the virus and support recovery 
'Non-Pharmaceutical Interventions' Limited Pandemic Spread Across Europe; WHO Supports 'Global Movement Against Racism' 
Majority of First-Wave COVID-19 Clinical Trials Have Significant Design Shortcomings, Study Finds 
'Most successful' vaccine summit raises US$8.8 billion 
What Does Success Look Like for a COVID-19 Vaccine? Improving Portfolio Level Understanding 
In the Race to Develop A Vaccine For COVID-19, Is A Pull For R&D Essential Or Optional? 
Transnational Feminist Dialogues in Times of Corona Crisis (online round table series) Jun 23, 2020 – Jul 14, 2020 
AFEW International released the COVID-19 report "Interruption and Innovation" 
An Economic Prescription for U.S. Healthcare: On Combining Capitalism, Socialism and Sports Competition by Larry J. Pipes
World Bank says the global economy will shrink by 5.2% this year 
NGOs defend breastfeeding as COVID-19 misinformation rages 
COVID-19 Reveals An Urgent Need To Reimagine What A System Of Health Should Be 
Global Solidarity & Effective Cooperation in the Face of COVID-19 
Switching the poles of infectious diseases outbreaks: Time for a new gaze? 
Equity, Trust and Accountability Vital in Preventing Pandemics 
Why working together on global migration is vital to pandemic recovery 
Diagnosing and Treating Systemic Racism 
Europe should do more for a tobacco-free generation 
Tobacco exposed: Protecting young people from deceptive tobacco industry advertising 
A review of policies and programmes for human organ and tissue donations and transplantations, WHO African Region 
UN chief urges fast action to avoid `global food emergency' 
New Euro 7 standards: the final nail in the coffin for polluting vehicles? 
How a Global Ocean Treaty Could Protect Biodiversity in the High Seas