News Flash Links, as part of the research project PEAH (Policies for Equitable Access to Health), aim to focus on the latest challenges by trade and governments rules to equitable access to health in resource-limited settings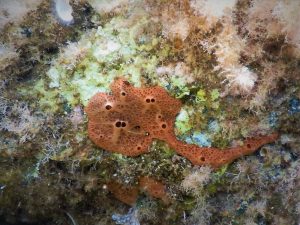 News Flash 406
Why America Must Lead Again. Rescuing U.S. Foreign Policy After Trump By Joseph R. Biden, Jr. 
Can Biden rebuild US global health leadership? 
What Biden's Election Means For U.S. Health Care And Public Health 
Podcast: A First Take On Health Policy After the 2020 Election 
Event registration form: November 12, 2020 What Should the EU Do to Better Protect Democracy in the Digital Age? by Center for Democracy & Technology 
Will We Ever Get Off This Escalator? 
Coronavirus disease (COVID-19) Weekly Update 
President-elect Biden announces coronavirus task force made up of physicians and health experts 
COVID-19 Vaccine Breakthrough: Interim Results From Pfizer Candidate Show It Prevented 90% Of Cases 
Monday Morning Vaccine Breakthrough: Terrific News for the West, but in LMICs Terms and Conditions Apply 
Accessibility concerns about promising Pfizer, BioNTech COVID-19 vaccine  
MSF: Governments must demand pharma make all COVID-19 vaccine licensing deals public 
Producing a Safe and Effective Vaccine Webinar Mon, November 23, 2020 11:00 AM – 12:30 PM CET by World Federation of Public Health Associations 
Remdesivir for the Treatment of Covid-19 — Final Report 
SARS-CoV-2 RNA shedding in recovered COVID-19 cases and the presence of antibodies against SARS-CoV-2 in recovered COVID-19 cases and close contacts, Thailand, April-June 2020 
World Health Organization Reforms in the Time of COVID-19  
Visio conférence PHM France "AGIR DURANT LA PANDEMIE" Nov 13, 2020 06:00 PM in Paris 
Webinar registration: From Pre- to Post-Pandemic: COVID vulnerabilities and the Plight of Migrants Nov 16, 2020 12:00 PM in Central Time (US and Canada) 
Call for Case Studies on Responses to COVID-19 Aimed at Improving and Sustaining Health Equity From the Sustainable Health Equity Movement (SHEM) with the World Health Organization (WHO). Extended Deadline for Submission of Summaries: 16 November 2020  
Economic Growth, Accessibility, and COVID-19: a Policy Analysis Examining a Decade of Greater Alcohol Liberalization in Ontario by Yipeng Ge, Elspeth McTavish, Rohit Vijh, Lawrence Loh 
Registration form – Is HIV Work Human Right´s Work? Eastern European Conference 14th of December, 9:00-17:00 
'How deadly Nipah virus jumps from bats to humans found' 
'Forest foods' drive risks of next global pandemic 
Building Campaigns Against Privatization Of Health Services – A Virtual Learning Series 
Cutting Greenhouse Gases From Food Production Is Urgent, Scientists Say 
Primary health care and the climate crisis   
Make the climate crisis your own research priority  
EU budget: European Commission welcomes agreement on €1.8 trillion package to help build greener, more digital and more resilient Europe 
Q&A: How Desert Dust Storms Supply Vital Nutrients to the Oceans 
The Case for Funding Regenerative Agriculture as a Climate Solution