News Flash Links, as part of the research project PEAH (Policies for Equitable Access to Health), aim to focus on the latest challenges by trade and governments rules to equitable access to health in resource-limited settings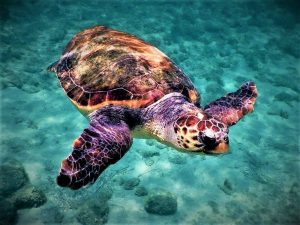 News Flash 425
Weekly Snapshot of Public Health Challenges
Webinar registration 'Health cooperation in the digital age — Transformative policies – transformative practice' Tuesday, 27 April 2021, 15.00-18.00 hrs CEST
Webinar registration Health cooperation in times of the climate emergency – Transformative policies – transformative practice Thursday, 29 April 2021, 15.00-18.00 hrs CEST
Webinar registration The Energy Charter Treaty: how 'shadow' courts threaten Europe's climate goals – A conversation with Investigate Europe Apr 8, 2021 01:00 PM in Amsterdam
Why the NPT Review Conference Matters
Commission welcomes entry into force of EU4Health programme 
Who's in the running for the top UN humanitarian job?
Calls for UN convention on older people's rights amid pandemic ageism 
Causes of Maternal Death during Childbirth
Diversionary Measures for Children in Conflict with the Law by Philip J Gover 
Women at a breaking point: gender equality in the workplace 
The 2021 UN Food System Summit – a game-changing opportunity for food systems and health?
Bangladesh Welcomes a New High Yielding Biofortified Zinc Rice
UNHRC says food injustice widely present before pandemic
How Do Development Agencies Support Climate Action?
Principles for Paris-Alignment and Climate Finance in Development 
Greener farm reform 'still possible', EU's Timmermans says after meeting climate activists
Developing Countries COVID-19 Debt Crisis Could Put SDGs & Climate Agreement Completely Out of Reach
Audio Interview: What Earlier Epidemics Teach Us about Covid-19 
It's time to consider a patent reprieve for COVID vaccines
Opinion: Beyond COVID-19 — what global health security will look like 
Global treaty needed to protect states from pandemics, say world leaders 
COVID-19 in France: challenges and opportunities
'All Hypotheses Open' Says WHO Director General Of SARS-CoV2 Origins Investigation
Coronavirus disease (COVID-19) Weekly Update 
WTO Director-General plans event on COVID-19 vaccine scarcity
AstraZeneca COVID-19 vaccine: review of very rare cases of unusual blood clots continues
Increase in vaccine manufacturing capacity and supply for COVID-19 vaccines from AstraZeneca, BioNTech/Pfizer and Moderna
Greed is the problem, not the solution, for vaccine woes
COVAX Needs 'Urgent' Donation Of 10 Million Vaccine Doses For Last 20 Countries In Global Queue – After Indian Supply Suspended
Dutch Health Care Institute Says No to Medicines Pirate