News Flash Links, as part of the research project PEAH (Policies for Equitable Access to Health), aim to focus on the latest challenges by trade and governments rules to equitable access to health in resource-limited settings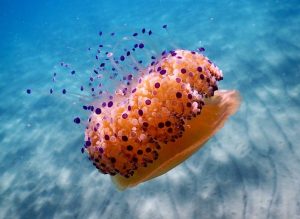 News Flash 428
Weekly Snapshot of Public Health Challenges
A Global Health Crisis To Shape a New Globalisation by Enrique Restoy
Global Health Inequity 1960-2020: EQUITY VS. EQUALITY, DIGNITY VS POVERTY, EQUITABLE AND SUSTAINABLE WELLBEING VS HUMAN DEVELOPMENT INDEX by Juan Garay, Nefer Kelley, David Chiriboga, Adam Garay 
Is 'Bidenomics' a watershed moment in global economics?
TDR: Monitoring and evaluating social innovations in health
Coronavirus disease (COVID-19) Weekly Update 
After encouraging statement from US on landmark COVID-19 monopoly waiver, MSF calls on all opposing countries to relent ahead of next talks
COVID-19 Vaccine Janssen: EMA finds possible link to very rare cases of unusual blood clots with low blood platelets
WHO: Statement on the seventh meeting of the International Health Regulations (2005) Emergency Committee regarding the coronavirus disease (COVID-19) pandemic
Lost in pandemic? The pulse of global health in times of SARS-CoV-2 Policy dialogues ahead of the 74th World Health Assembly, 10-13 May 2021, organized and hosted by the Geneva Global Health Hub (G2H2) 
WHO Holds First Ever Pre- World Health Assembly Session With Civil Society 
Biden Administration must take bold action to ensure global COVID-19 vaccine access
How 'vaccine passports' could exacerbate global inequities
Is the South African COVID variant immune to vaccines?
Is a double mutant COVID variant behind India's record surge?
Mideast refugees left behind in COVID-19 vaccine race 
COVID-19 and risks to the supply and quality of tests, drugs, and vaccines
Antibiotics pipeline 'insufficient' to tackle antimicrobial resistance
Policy Cures Research: G-Finder 2020 NEGLECTED DISEASE RESEARCH AND DEVELOPMENT: WHERE TO NOW? 
COVID-19 Provides Lessons for TB Vaccine Development 
MSF supports TB survivors' court case for Indian government to override patents on lifesaving TB drugs 
The Medicines Patent Pool partners with two generic manufacturers to scale up access to generic dolutegravir in selected upper-middle-income countries 
Supplies run low as Kenya and US standoff over HIV drugs 
Advancing President Biden's Equity Agenda — Lessons from Disparities Work
Women's Economic Empowerment as a US Development Priority: Still A Lot of Room for Improvement
Child Trafficking in South Asia Facilitated by Open Borders 
Creating An Agenda For Children's Resiliency And Health 
WTO Members note sharp downturn in LDCs' trade, discuss role of trade in eradicating poverty 
Climate change 'has dented global agricultural productivity'
Health & Climate Activists Have High Hopes That US Climate Summit Can Open New Chapter 
Concerns over climate finance for poorer nations as White House summit begins 
Breakthrough as EU negotiators clinch deal on European climate law
Giving plastic waste a new life