News Flash Links, as part of the research project PEAH (Policies for Equitable Access to Health), aim to focus on the latest challenges by trade and governments rules to equitable access to health in resource-limited settings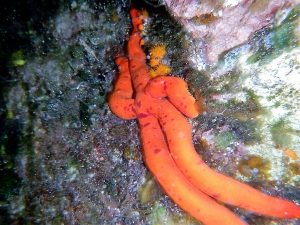 News Flash 432
Weekly Snapshot of Public Health Challenges
Pandemic Treaty & Other New COVID Initiatives Grab Center Stage At World Health Assembly
Webinar registration: The Pandemic Preparedness Treaty: Unlocking intellectual property, knowledge and know-how for the public good May 21, 2021 02:00 PM in Amsterdam, Berlin, Rome, Stockholm, Vienna
WHO: Should Members Pursue a Pandemic Treaty, In the Midst of a Global Pandemic?
'Global health has its origins in colonialism and imperialism … it explains why IPRs are used to withhold technologies'
The decolonization of aid #1: a conversation from a historical perspective
Webinar registration: The decolonization of aid #2 – a development perspective Jun 2, 2021 04:00 PM in Amsterdam 
China and global development: seven things to read in May 
'IP Monopoly Capitalism' – A 'Virus' To Society During COVID-19 
Coronavirus disease (COVID-19) Weekly Update
More flexible storage conditions for BioNTech/Pfizer's COVID-19 vaccine 
Big Pharma Commits to 5-Point Plan to Increase COVID-19 Vaccine Equity
Left-behind Sanofi closes in on COVID vaccine
UNICEF: The COVAX Facility will deliver its 65 millionth vaccine dose this week. It should've been at least its 170 millionth. The time to donate excess doses is now 
MSF: US must commit to sharing more surplus COVID-19 vaccine doses
Dear President Biden and Congress: Time for US to Lead Response to the Growing COVID-19 Global Vaccine Crisis
Tanzania committee recommends joining COVAX, reporting COVID-19 cases 
COVID-19 vaccination in India: we need equity 
Why India's digital divide is hampering vaccine access
Mental Health Awareness Week: Who takes care of Indian health workers in the second wave?
The cold chain storage challenge 
PF4 Immunoassays in Vaccine-Induced Thrombotic Thrombocytopenia
Death in the Time of COVID by Brian Johnston 
WHO issues new guidance for research on genetically modified mosquitoes to fight malaria and other vector-borne diseases
Intestinal Worm Infection Can 'Predispose Women To Viral STIs'
Centering Equity In The Design And Use Of Health Information Systems: Partnering With Communities On Race, Ethnicity, And Language Data
Webinar: International Arbitration and Corporate Impunity: Lessons from the Cases Chevron and RWE May 21, 2021 
Young women in the agricultural sector in Uganda: lessons from the Youth Forward Initiative 
Q&A: 'We have biodiversity laws, it's time to enforce them'
European Green Deal: Developing a sustainable blue economy in the European Union 
Net Zero by 2050 A Roadmap for the Global Energy Sector
Dynamic WHO dashboard for island states highlights barriers and progress on climate change and health
Successful Crop Innovation Is Mitigating Climate Crisis Impact in Africa
Climate Crisis: Elephants in the Room are Getting Nastier