News Flash Links, as part of the research project PEAH (Policies for Equitable Access to Health), aim to focus on the latest challenges by trade and governments rules to equitable access to health in resource-limited settings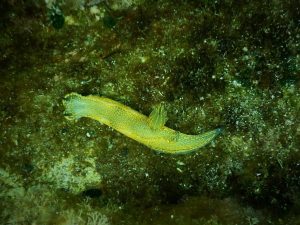 News Flash 438
Weekly Snapshot of Public Health Challenges
The politicisation of pharma and medicines' policies in Europe
Annual Report 2020 of the Geneva Global Health Hub G2H2
A GLOBAL DEAL FOR OUR PANDEMIC AGE Report of the G20 High Level Independent Panel on Financing the Global Commons for Pandemic Preparedness and Response www.pandemic-financing.org June 2021
Proposal for a WHO treaty on pandemics raises concerns
Beyond business as usual? TRIPS waiver and the struggle against COVID-19 pandemic
Pharma fears 'slippery slope' of COVID IP waiver
Advocate sharing of patents, know-how, and technology to maximize vaccine production
EMA and ECDC update on COVID-19
How effective are coronavirus vaccines against the Delta variant?
Comirnaty and Spikevax: possible link to very rare cases of myocarditis and pericarditis
Leading COVID Vaccines Linked to Rare Side Effects
Canada donating AstraZeneca doses to other countries
UNICEF to Ship 220 Million Doses of J&J COVID-19 Vaccine to African Union
An African mRNA jab: The hub as a first step towards African vaccine independence
Vaccine manufacturing capacity in low- and middle-income countries
Vaccine Booster Shot Row Continues as Pfizer Trial Nears Conclusion
Public health challenges and opportunities after COVID-19
Apropos of COVID-19: Shall We Question Ourselves? by Francisco Becerra
Webinar registration: Africa Decolonizing Health Jul 21, 2021 01:00 PM in Nairobi
After Parliament vote, 0.7% UK aid target out of reach for years
Human Rights Reader 585: RELEGATING HUMAN RIGHTS TO OBLIVION: WHAT DO BUZZWORDS DO FOR DEVELOPMENT POLICY?
UN report: Pandemic year marked by spike in world hunger
Oxfam: 11 people die of hunger each minute around the globe
Decolonising global health: where are the Southern voices?
Decolonising global health: beyond 'reformative' roadmaps and towards decolonial thought
Cleft and nutrition: The double burden for Kenyan mothers
Barriers To Exclusive Breastfeeding In Western Kenya by Charity M'mbaga 
Forestry and carbon sinks: Damned if you do, damned if you don't
Europe's climate masterplan aims to slash emissions within a decade
Climate change is about greed. It's time for big oil to pay us back
Webinar registration: Nature, climate and health leadership for a healthy and green recovery: Catalyzing an intergenerational response Jul 21, 2021 02:00 PM in Amsterdam, Berlin, Rome, Stockholm, Vienna