News Flash Links, as part of the research project PEAH (Policies for Equitable Access to Health), aim to focus on the latest challenges by trade and governments rules to equitable access to health in resource-limited settings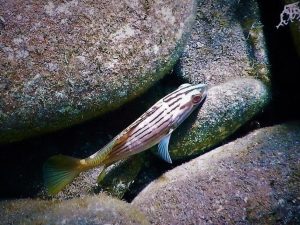 News Flash 448
Weekly Snapshot of Public Health Challenges
Webinar Registration THE ROAD TO 2023: KICKOFF TO THE HIGH-LEVEL MEETING ON UNIVERSAL HEALTH COVERAGE Gaps, Challenges, and Opportunities to Accelerate Progress on UHC High-Level Side Event on the Margins of the 76th Session of the UN General Assembly Sep 30, 2021 14:00 Geneva (08:00 New York)
Webinar "Building back better healthcare systems – Lessons from the WBG's COVID-19 response and recovery plans" organised as part of the World Bank's Civil Society Policy Forum (CSPF) – 2021 Annual meeting. 6 October 2021, 4.00 – 5.30pm (CET) / 10.00 – 11.30 (DC)
GLOBAL HEALTH CENTRE: DIGITAL HEALTH AND RIGHTS: PARTICIPATORY ACTION RESEARCH PROJECT
NEW TECHNOLOGIES: WHAT IMPLICATIONS FOR HEALTH AND HUMAN RIGHTS?
HEALTH SECURITY & EQUITY: A PUBLIC PRIORITY POSITION PAPER ON THE IDA20 POLICY FRAMEWORK FROM A HEALTH PERSPECTIVE
World Bank Launches Early IDA20 Replenishment to Help Poorest Countries Recover from the COVID-19 Crisis
Do we need a pandemic treaty? A CSO perspective. Preliminary findings of a G2H2 study Webinar on 25 October 2021, 16.00-17.30 CEST
A guide to a pandemic treaty: Things you must know to help you make a decision on a pandemic treaty
Coronavirus disease (COVID-19) Weekly Update
U.S. FDA clears Pfizer COVID-19 booster dose for older and at-risk Americans
Health Brief: Booster shots. Not if, but when
EMA evaluating data on booster dose of COVID-19 vaccine Spikevax
Access to Corona Vaccination only for the Rich by Christiane Fischer
Takeaways from the White House COVID Summit: Ending this Pandemic and Preparing for the Next
HRC48- Panel Discussion on the COVID-19 pandemic and its impact on the realization of human rights
On new recommendation for treatment of COVID-19 patients: WHO calls for equitable access to casirivimab and imdevimab for COVID-19
Newest COVID-19 treatment recommended by WHO must be made accessible to everyone who needs it
"Eradicating Polio: What more Is Needed?" FREE LIVE WEBINAR Tue, 12 October, 2021 | 10:00 – 11:00 (CEST) Participation is FREE, but registration is mandatory.
Webinar registration Workshop on HIV, Hepatitis C and Tuberculosis in Eastern Europe and Central Asia Nov 11, 2021 12:00 PM in Amsterdam, Berlin, Rome, Stockholm, Vienna
L'eliminazione dell'epatite virale
WHO Launches First Global Strategy to Eliminate Bacterial Meningitis by 2030
Progress on vaccinating against meningitis is too slow, says WHO
Transatlantic Taskforce continues international fight against antimicrobial resistance
Public Education Works – LAUNCH of new study
32 New Findings from the Global Education RISE Conference 2021: Parents, Politics, and the Pandemic—Plus the Education Interventions People Would Trash
Seizing the Post-Pandemic Opportunity to Transform Food Systems
Over 2 million people in Kenya face acute hunger due to drought, warns IRC
Children set for more climate disasters than their grandparents, research shows
GI-ESCR and partners call on the European Court of Human Rights to ensure the protection of communities facing greater risks due to the climate crisis
Launch of the multi-stakeholder Gender and Energy Compact at the High-Level Dialogue on Energy
Joint Statement calling for the establishment of a Special Rapporteur on Human Rights and Climate Change
COP26: Australia PM undecided on attending crucial climate summit
ODI: Think change: The Airport Tracker: uncovering aviation emissions