A presentation here of Find Vaccine Now platform which is available in 104 countries, making Covid-19 vaccine access and availability information within reach of more than 5 billion of the world's population by connecting people to available doses, in addition to building their confidence in vaccines

In several low income countries, following information is not available or is not easily accessible …our goal is to bring the latest, and most accurate Covid-19 vaccine information to our communities from reliable sources. We hope that providing fast, accurate and timely Covid-19 vaccine information to our communities will help match Covid-19 vaccine seekers with Covid-19 vaccine providers, making it easier to vaccinate more people while reducing long vaccine lines…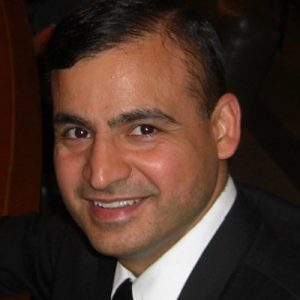 By Syed Ahmad
Founder and CEO, Find Vaccine Now
USA
info@findvaccinenow.com  syed@findvaccinenow.com  Phone: +1 4329781998
 FIND VACCINE NOW Platform
Covid Vaccine Near Me
Access to Covid-19 vaccine information, location, and availability is essential if we are going to increase vaccinations worldwide. In high income countries availability of vaccines and access information is widely available, however, in low – and lower middle-income countries access information is either not available or very difficult to find even when vaccine availability is becoming better.
Find Vaccine Now platform started working on making the access to Covid-19 vaccines easier for people in the United States when vaccines became available in December 2020. We soon realized if finding a vaccine appointment was harder in the United States, it will be even harder in other countries. With that in mind we expanded our platform to other countries.

Find Vaccine Now simply connects people to available doses in 104 countries, in addition to building their confidence in vaccines with WHO health messages.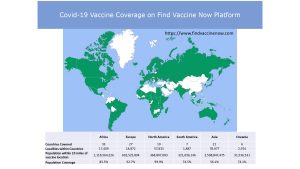 WHO called the Find Vaccine Now platform "A critical step in connecting people to available doses and enabling the last stretch of vaccine delivery."
Find Vaccine Now helps people with following information:
Vaccine information from trusted sources
Nearest location information
Vaccine availability information
Types of vaccines available
How to make an appointment
Where to make an appointment
Where to call for more information
To show how effective and important their tool is, Find Vaccine Now team compiled a sample list of a dozen countries with a combined population of about one billion people. The list of countries and the size of the global population without access to this critical information is much bigger.
Please try finding a vaccine location in major cities in any of the following countries using tools available to a common user: Ethiopia, Egypt, Nigeria, Vietnam, DR Congo, Tanzania, Spain, Kenya, Morocco, Nigeria, Angola, Ghana, Chad. Unfortunately, it will be very difficult.