News Flash Links, as part of the research project PEAH (Policies for Equitable Access to Health), aim to focus on the latest challenges by trade and governments rules to equitable access to health in resource-limited settings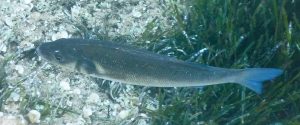 News Flash 476
Weekly Snapshot of Public Health Challenges
HOW IS COVID-19 AFFECTING AFRICA?
COVID-19 – is the pandemic over in Africa?
WHO and MPP announce names of 15 manufactures to receive training from mRNA technology transfer hub
Latest Peer-Reviewed Study Underlines Benefits of Second COVID Booster for Older People
Preventing Airborne Spread of Covid-19 and Other Respiratory Diseases
US Will No Longer Enforce Masks for Travel While Mask-less European Airlines See Jump in Staff COVID Cases
Maintaining face mask use before and after achieving different COVID-19 vaccination coverage levels: a modelling study
Audio Interview: The Effects of Covid-19 on Children
A Quick Guide for Talking With Vaccine-Hesitant Parents
Audio Interview: Do the Tobacco Wars Offer Any Lessons for the Vaccine Wars?
Following USA – WHO Reports on Wave of Acute Childhood Hepatitis in the UK and Ireland
Malawi Counts Success of Polio Vaccination Drive after Detecting First Case in 30 Years
mRNA vaccines: facts, figures and the future
Can mRNA vaccine tech take on tuberculosis?
Recently developed drugs for the treatment of drug-resistant tuberculosis: a research and development case study
MSF responds to new simplified WHO treatment guidelines for cryptococcal meningitis, the number two killer of people living with HIV/AIDS
Vitamin D3 supplementation during pregnancy and lactation for women living with HIV in Tanzania: A randomized controlled trial
How to protect, and why to prioritize, coastal waters
Climate change: Key UN finding widely misinterpreted
'Missing' India Air Pollution Data Restored to WHO Air Quality Database
No public health without planetary health
Worsening drought in Horn of Africa puts up to 20 million at risk: WFP
Human Rights Reader 625: GOVERNMENTS ARE NOT TO BE ALLOWED TO IGNORE HUMAN RIGHTS TEXTS THEY THEMSELVES PARTICIPATED IN NEGOTIATING AND SOLEMNLY RATIFIED
Gender-based Violence and the evidence vacuum: why we need to look beyond the gold standard
World's stockpile of 'usable' nuclear weapons is increasing, watchdog warns
Here's what Ukrainians with disabilities face as we cope with war
As Ukraine War Intensifies, WHO Moves Supplies and Supports Efforts to Assist Rape Survivors
People's Health Movement Annual Report 2021
Lies, Damned Lies and Aid Statistics
Decolonizing Global Health: Respect Your Partners
High Cost of Debt is Crippling Developing Nations: How can we Bridge the Finance Divide?
Is It Time to Rationalize Tax Expenditures?