News Flash Links, as part of the research project PEAH (Policies for Equitable Access to Health), aim to focus on the latest challenges by trade and governments rules to equitable access to health in resource-limited settings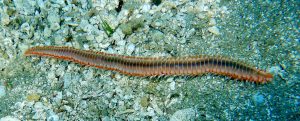 Bearded Fireworm (Hermodice Carunculata)
News Flash 525
Weekly Snapshot of Public Health Challenges
Preliminary daily timetable for the Seventy-sixth World Health Assembly
15-18 May 2023 Webinars registration: Series of G2H2 hosted policy debates ahead of WHA76
GLOBAL HEALTH CENTRE: 75 YEARS OF GLOBAL HEALTH GOVERNANCE: WHO'S LEGACY AND THE MAKING OF ITS FUTURE INTERNATIONAL GENEVA GLOBAL HEALTH PLATFORM 21 May 2023, 11:00 – 13:00
SHORT COURSE: THE NEW DIPLOMACY OF GLOBAL HEALTH INTERNATIONAL GENEVA GLOBAL HEALTH PLATFORM 03 July 2023, 13:00 – 05 July 2023, 18:00 In-person only: Geneva Graduate Institute, Maison de la paix. Upon applications
EURACTIV conference 'Technological advances in healthcare: the key to fighting health inequalities?'
May 22 DNDi Livestream: ACCELERATING UNIVERSAL HEALTH COVERAGE WITH INCLUSIVE NEW TOOLS
Building an economy for health for all: a call for papers
Ajay Banga confirmed to lead World Bank amid era of multiple crises
Where Does Global Health Funding Come From and Where Does It Go?
Democrats urge Tai, Blinken to eliminate investor-state dispute systems in trade deal
Collaborations between product development partnerships and the World Health Organization
Collaborating locally is key for progress globally towards health-related SDGs
The road to achieving epidemic-ready primary health care
Victoria And South Africa To Partner On mRNA Vaccines
Emergency committee recommendations on mpox – what's next?
The tuberculosis vaccine challenge
MSF calls on Gilead to finally fulfil access promise and make lifesaving drug for people with HIV available where needed
Will Technology Such As ChatGPT Improve Health Care Or Exacerbate Disparities?
Review of transparency rules for the EU Clinical Trials Information System (CTIS)
HRR 676: WHY IS THE WORLD IN THE HUMAN RIGHTS STATE IT IS IN?
Tanzania's Artisanal Gold Miners Slowly Poison Themselves With Mercury
Opinion: Remote work missing from World Development Report on migration
More than 200 migrants die off Tunisia in just 10 days
Refugees and Migrants Access to Healthcare in Libya: Challenges and the Way Forward  by Meftah Lawhel
Far from universality: the harsh reality of access to healthcare for 'paperless' immigrants in Spain
Ultra-processed food for infants and toddlers; dynamics of supply and demand
Silent scorchers: Karnataka's rising heat
ADB announces funding plan for Asian efforts to combat climate change
The Ambient Air Quality Directive: the path towards improved air quality in the EU
Cooking with gas: the invisible effects on health, an Italian case study
Urban mobility and clean air in Poland – what can we improve?
How the Rise of Timor-Leste's Aquaculture Sector Is a Blueprint for Other Small Island Nations