News Flash Links, as part of the research project PEAH (Policies for Equitable Access to Health), aim to focus on the latest challenges by trade and governments rules to equitable access to health in resource-limited settings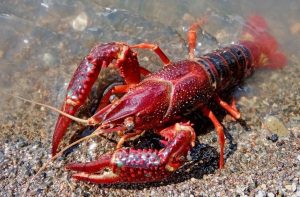 Red swamp crayfish (Procambarus clarkii)
News Flash 541
Weekly Snapshot of Public Health Challenges
Alarm Bells are Ringing at Halfway Point of the 2030 Agenda
Think Change episode 30: halfway to 2030, are the SDGs still relevant?
If the SDGs are to survive, multilateral development banks must embrace reform
Offline: Political declarations—clichés and lies 
GLOBAL HEALTH CENTRE SHORT COURSE: INTRODUCTION TO INNOVATION & ACCESS TO MEDICINES IN GLOBAL HEALTH INTERNATIONAL GENEVA GLOBAL HEALTH PLATFORM 16 November 2023, 09:00 – 17 November 2023, 13:00 In-person only
Meeting Registration: Breaking Patent Barriers- struggle to access breast cancer medicines in India Sep 28, 2023
From UN High Level Meetings to Global Policy and Grassroots Implementation
Countries Reaffirm Commitment to 'Global NCD Compact' on Sidelines of UN General Assembly
New Insulin Production Deal is a Boost for Africa's Diabetes Challenge
Lessons From Recent Efforts To Cap The Price Of Insulin
Voluntary licensing and technology transfer deemed critical to support manufacturing capacity at UN General Assembly
Girls in the Shadow of the Pandemic
Five discoveries about COVID-19 made since the public health emergency ended
Tuberculosis gets some ambitious commitments. But will they be met?
UNGA WEEK BROUGHT NUMEROUS ANNOUNCEMENTS AND COMMITMENTS FOR TB RESPONSE – HERE THEY ARE!
Cost-effectiveness analysis of interventions to improve diagnosis and preventive therapy for paediatric tuberculosis in 9 sub-Saharan African countries: A modelling study
Discovery in Mosquitoes Could Lead to New Strategy Against Dengue Fever and Other Mosquito-Borne Viruses
Medics: Hundreds Dead From Dengue Fever in War-Torn Sudan
People's Health Dispatch Bulletin #59: Health workers of the world united against brain drain 
Lawmakers reach speedy provisional deal on European Medicines Agency fees
Experts call for faster access to innovative cancer treatments in Spain
FDA excuses failure to enforce key transparency law: 'It's too complex'
Letter to FDA on the Cost to the Public of the Pediatric Trial Exclusivity Extension
Reducing the Risks of Nuclear War — The Role of Health Professionals
HRR 697: THE CIRCLE OF THE POLITICALLY POSSIBLE WILL CONTINUE TO NARROW –WITHER HUMAN RIGHTS
Elevating Australia's global health leadership: a path to equity and security
Here's what could be achieved if the 1% gave away 10% of their money
Uganda's anti-gay law has turned camps into prisons for LGBTQ+ asylum seekers
Indoor Air Pollution: A Slow Killer in Need of Awareness, Data, and Investment
The Billion Dollar Benefits of Expanded Green-Skilled Migration
The global south is done waiting for rich countries to lead on climate
Portuguese youths sue 33 European governments at EU court in largest climate case ever