The Gray Houses Polio Eradication Initiative is a crucial program designed to identify and vaccinate hidden children in households where they might otherwise go unnoticed in the fight against polio. This case study categorizes the initiative into two groups: Registered Gray Houses, where hidden children have been identified, and Unregistered Gray Houses, where efforts are made to uncover hidden children who are not yet on the official list. This paper explores the steps involved in identifying and addressing hidden children, highlights the challenges faced in reaching unregistered gray houses, and emphasizes the significance of continued follow-up and monitoring of pregnant women as a vital strategy in the polio eradication effort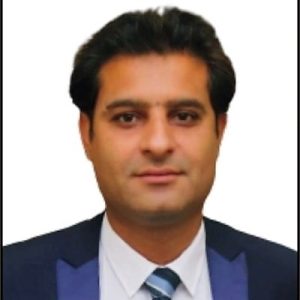 Healthcare System, CHIP Training and Consulting
Quetta, Balochistan Pakistan
The Gray Houses Polio Eradication Initiative in Pakistan
A Case Study on Identifying and Vaccinating Hidden Children
Introduction
The Gray Houses Polio Eradication Initiative is a crucial component of the broader effort [here and here] to eliminate polio, focusing on the identification and vaccination of hidden children. This initiative can be divided into two categories: Registered Gray Houses, where hidden children have been identified and integrated into vaccination plans, and Unregistered Gray Houses, where hidden children remain unidentified and not on the official list. This case study delves into the methods, challenges, and outcomes of this initiative.
Registered Gray Houses
Identifying Gray Houses
The first step in the initiative involves identifying Gray Houses. These are households where hidden children may not be receiving polio vaccinations. Identification methods include information from neighbors, influencers, and evidence of children's belongings in the house, like toys, clothes, shoes, and diapers, or the presence of children for more extended periods (3-4 months).
Obtaining Partial Information
Upon identifying a Gray House, frontline workers or supervisors may have limited information about the hidden children, such as father name, gender or age. Complete information is often lacking at this stage.
Gathering Complete Information
Over time, frontline workers and supervisors work diligently to gather comprehensive information about the hidden children, including their names and other relevant details.
Including in Targeted Children
Once complete information is obtained, these hidden children are added to the micro plan for vaccination. This ensures they are targeted for vaccination as part of the polio eradication efforts.
Case Study Example

In the high-risk Union Council UC 11B in Quetta, Baluchistan Pakistan, 69 Gray Houses were identified, housing 93 hidden children who were registered and included in the vaccination plan. A total of 247 identified houses were incorporated into the list, marking a significant step in the polio eradication effort.
Unregistered Gray Houses
Unidentified Hidden Children
Unregistered Gray Houses are households with hidden children that have not yet been identified or included on the official list of Gray Houses.
Challenges in Identification
These households may remain unregistered due to challenges like silent refusals, community distrust, or communication gaps. This leads to hidden children not receiving polio vaccinations due to various barriers.
Efforts to Address Unregistered Gray Houses
To tackle this issue, the initiative has focused on sensitizing frontline workers and supervisors, offering training and orientation to enhance their capacity to identify and register hidden children in these households.
Case Study Example

In this context, 50 Unregistered Gray Houses were discovered, housing 68 hidden children not on the official list but in need of vaccination. These findings underscore the importance of ongoing efforts to uncover and vaccinate hidden children.
Additional Strategies
Deploying female frontline workers and supervisors in the area has proven to be effective in locating hidden children in Gray Houses.
Using integrated outreach activities and updating micro census books during campaigns helps in finding these children.
Leveraging female influencers and involving pregnant women in the initiative is crucial for successful outcomes.
Monitoring Pregnant Women
Identifying pregnant women is a valuable approach as it can help in reducing the number of hidden children.
The example from UC 11B indicates that sensitizing and identifying pregnant women resulted in a higher percentage of them being included in the vaccination efforts.
Conclusion
The Gray Houses Polio Eradication Initiative is a critical endeavor in the fight against polio, aimed at identifying and vaccinating hidden children who might otherwise fall through the cracks. By categorizing Gray Houses into Registered and Unregistered, and through systematic steps and enhanced training, the initiative has made significant progress in reaching hidden children. Furthermore, the focus on pregnant women and the continual follow-up on Gray Houses have proven to be valuable strategies in this public health effort. However, it's essential to continue these efforts and address challenges effectively to ultimately achieve polio eradication.
By the same Author on PEAH

Balochistan Primary Healthcare: What Has Been Done and What Needs to Improve?

Decision Makers' Perception of the Performance and Salary of UC Polio Officers in Pakistan

Polio Eradication Programme in Pakistan: Critical Analysis from 1999 to 2023