Breaking News Links, as part of the research project PEAH (Policies for Equitable Access to Health), aim to focus on the latest challenges by trade and governments rules to equitable access to health in resource-limited settings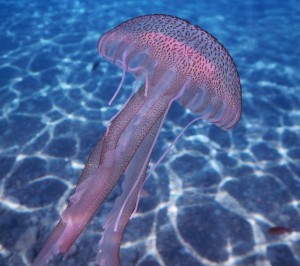 Breaking News: Link 167
US ITC notice for public comment, Jan 13, 2016 hearing, and Commission report on the TransPacific Partnership Agreement (TPP) 
Trade and Development Symposium (TDS) 14-17 December 2015 Hilton Nairobi, Kenya 
Annual Democracy Forum 25-26 November 2015, Berne, Switzerland 
European Civil Society Organisations Call for EU Leadership on HIV/AIDS, TB and Hepatitis C
EU POLITICAL LEADERSHIP NEEDED TO END HIV, TB & HEPATITIS C IN EUROPE 
EU budget 2016: 4 key takeaways 
Is it time to abandon single intervention cure trials? 
Ending polio one community at a time 
Ending TB in India: U.S.-India Partnership 
Affordable vaccine brings Africa near elimination of meningitis A – UN health agency 
Africa's meningitis A vaccine: how partnership replaced 'Big Pharma' 
Measles vaccination has saved an estimated 17.1 M lives since 2000 
DNDi joins call for amendments to the FDA Priority Review Voucher programme 
'Last-resort' prescriptions rise with antibiotic resistance 
How to stop antibiotic resistance? Here's a World Health Organisation prescription  
Tech Transfer, Better Regulation, Policy Reform Can Spur Growth In East Africa's Pharma Sector, Experts Say 
Rebuilding Trust In Medicine: How The Public Can Interpret Differing Guidelines 
Which are the best aid donors? Governments have their say 
Focus on Poverty: Push cash aid despite neighbour envy 
What's Kaplan Doing with Its Innovation Prize? And What Have They Learned? 
Casting light on the misconceptions of China's growing aid to Africa 
Climate Talks, COP21 and the Americas 
G20 spends four times more on fossil fuel output than on renewables, think tank says 
Coal is not the solution to energy poverty, warn aid agencies 
Is the Paris Climate Conference Designed to Fail? 
Laudato Si' Encyclical letter by Pope Francis on Care for our Common Home – Chapter four 
UN Shows Countries Six Ways to Take Climate Action Now 
The Paris climate-change conference needs to be more ambitious