South Africa's achievements towards a National Health Insurance (NHI) whole country system implementation need strengthening now that only 17 per cent of the population can access well sourced private health services, whereas most people have to rely on understaffed and overstretched public facilities. A refined NHI-related white paper, reportedly close to presentation to Cabinet for approval could be a milestone for all South Africans' non-discriminatory access to health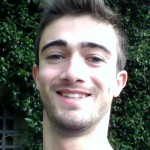 by Pietro Dionisio
Degree in Political Science, International Relations
Cesare Alfieri School, University of Florence, Italy
South Africa's NHI, a Spark of Hope for Health
The path towards a National Health Insurance (NHI) is fundamental to South Africa's people. Indeed, South Africa's history of reforming health care financing system dates back to the year 1928 when a "Commission on Old Age Pension and National Insurance" was established aiming at the constitution of an insurance scheme covering medical, maternity and funeral benefits for all low- income formal sector employees in urban areas.
Unfortunately, while the country is home to 53.4 million people with a 0,78 per cent annual growth rate in 2015, the achievement of Universal Health Coverage (UHC) remains a difficult task for three main reasons at least:
At a time when the expenditures in either the private or public health sector are roughly the same (about R100 billion each, 9 per cent GDP overall), inequity is in the coverage since apartheid institutionalized social distortions are not easy to root out and the health system is divided too. Only a minority of the population (nearly 17 per cent) can access well sourced private health services, whereas who cannot (approximately 83 per cent) are forced to rely on understaffed and overstretched public facilities.
Health scourges place a burdensome pressure on the health system since HIV/AIDS and tuberculosis are still leading causes of death now that maternal, neonatal and child mortality rates are high and Non Communicable Diseases (NCDs) are rising.
South Africa is a middle-income country but after years of economic roller coaster (GDP contracted an annualized 1.3 per cent in the second quarter of 2015 over the previous quarter), doubts emerge as to the Government capacity to finance a health system reform requiring amazing infrastructural transformation and not only.
Since recent years the Government has been lavishing efforts aimed at the establishment of a national health insurance scheme. In this regard, a "Green Paper", published in 2011, mapped out a two-phase strategy to move towards UHC over a 15-year period.
The first phase emphasized on how to make headway in improving the management and quality of (and access to) public, particularly primary care level, health services.
The second phase was intended to introduce a strategic purchasing mechanism by establishing a semi-autonomous National Health Insurance Fund (NHIF) whose sources would be pooled through general tax revenues and additional earmarked, pay-roll and pre-payment taxes.
In the Government's vision, the introduction of a "National Health Insurance" (NHI) would help  improve access to quality health care services and provide financial risk protection against health-related catastrophic expenditures for the whole population.
What's more, the "Green Paper" encourages the creation of a system whereby public and private providers would collaborate in supplying health services, health promotion and illness prevention.
Coherently, South Africa's health Minister Aaron Motsoaledi steadfastly insisted on the implementation of NHI. In a related speech, delivered on 31 May 2011, he showed strong political will by stating that:
"The problem is that many believe that NHI is just the release of a document. For us in health, we know that it also involves an extensive preparation of the health care system while at the same time preparing a policy document and in this case, the reengineering of the Health Care System is very vital."
Since then, NHI was introduced in 10 pilot districts which are still making headway in improving primary health care  through three kinds of working teams:
School health teams including nurses at schools and mobile vans to check pupils' eyes, ears and teeth;
Ward-based outreach teams staffed by door-to-door nurses and community health workers aimed at safeguarding the health of pregnant women and children under five while educating people on healthy living;
District medical specialist teams, made up of health experts tasked with supporting health workers, particularly clinic nurses.
These teams collaborate with each other to prevent hospitalization by finding out most vulnerable people to sickness and decentralizing the delivery of medicines for chronic illnesses from hospital pharmacies to more convenient places, including schools and private pharmacies.
Despite efforts, one of the problems South Africa still faces as regards implementation of the pilot projects above is drawing general practitioners-GPs (whose services will be essential for making public health facilities scale up performances) into actively working for public clinics. Fewer than 200 of the 8,000 GPs working in private practice have agreed to work in public clinics since the NHI pilot program was launched.
In the face of this, Dr. Motsoaledi recently declared that the Government would supply 180,000 hours to clinics in 10 pilot districts during the 2015/16 financial year so as to encourage private sector doctors to work in public clinics.
According to South Africa's making law process, the 2011 "Green Paper" stands as a discussion document. Hence, while giving an idea of the general thinking that informs health policy, it was published for comment, suggestions or additional ideas. Hereinafter, a more refined document, a white paper, had to be drafted. This is what the South African people are waiting for.
As per Dr. Motsoaledi's recent words, the long awaited white paper is finished now and will be presented to Cabinet for approval soon:
"We have completed with it, we have discussed with treasury , the next nearest space I get which cabinet says you are ready you can come in, I go there and present it chairperson and after presenting it to cabinet the very next day I will present it to the nation".
The patience of South Africans will probably be rewarded shortly.
Concerns remain about the sustainability of the whole project, but Dr. Motsoaledi's policy has to be considered positively. Definitely,  the efforts spent are producing results and the path taken might be the right one.
A little more persistence, a little more effort, and what seemed hopeless failure may turn to glorious success, in the words of Elbert Hubbard.