PEAH is pleased to interview Dr. Sumedha Kushwaha and Dr. Manasvi Bawa Behl, as the General Secretary/Founder and the President of ATTAC - Aim to Terminate Tobacco and Cancer - Society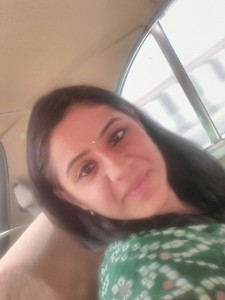 Dr. Sumedha Kushwaha General Secretary/Founder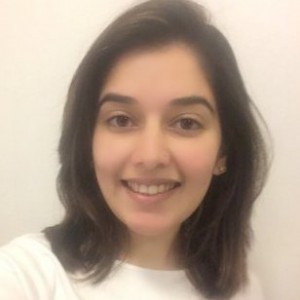 Dr. Manasvi Bawa Behl President
 ATTAC – Aim to Terminate Tobacco and Cancer – Society
  Interview
PEAH: Dr. Sumedha, what does ATTAC commitment mean?
Dr. Sumedha: Established in August 2014 ATTAC (acronym for  Aim to Terminate Tobacco And Cancer) is a healthcare-based non- governmental, not-for profit Indian registered organisation committed to well-being of the humanity by providing a community-based oral-cancer screening and a tobacco-cessation program. Health and disease are truly international subjects. There are no boundaries of suffering for the humankind in any way.
Globally, tobacco, in all its forms, is a menace that has disrupted the socio-economic fabric of our country obstinately. It not only has devastating effects on the mankind but also cuts across all age-groups, genders, cultures, regions or religions, irrespective of anybody's socio-economic status. Its consumers/users succumb to its addiction and accept it as a part of their lifestyle.
There are myriad cancerous and pre-cancerous lesions associated with tobacco consumption; hence, correct diagnosis at the correct time becomes essential to a good prognosis.
This is an era of shift in the spectrum of diseases from communicable to non communicable ones. Our focus is sync with that change. Along with this we understand that there is a world of facilities for health care problems and there is population to be served. We want to be the link between the two worlds.
PEAH: In general terms, what about your mission?
Dr. Sumedha: While collaborating with other parallel organizations, ATTAC strives to help attain a happy, creative and healthy human being whose health is protected and honored in society that is built on respect for dignity, justice and cure for all.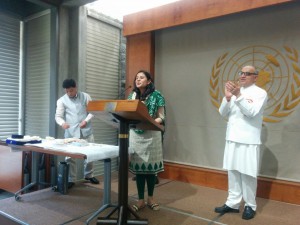 PEAH: Relevantly, can you tell us about the pillars of ATTAC engagement?
Dr. Sumedha: They can be summed up in deeply entwined practices: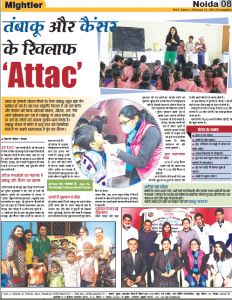 Spread Awareness as a basic tool to make every one aware regarding the ill effects of both smoking and smokeless tobacco on health. Also, lending a hand for making information about various communicable and non communicable diseases available to the general population like signs and symptoms of various cancers, diabetes, hypertension etc.
Empowerment, to enable and empower all citizens (children, adolescents, adults and old) regardless of their socio-economic strata to quit tobacco in all forms. We also practically teach people about various diseases. Example for women- how to self examine for breast cancer/ to check for menstrual problems or cervical cancer, in men- how to see for signs of of prostate/oral cancer, we teach children how to keep their oral hygiene proper and wash hands effectively, we teach young mothers how to make ORS at home and focus on nutrition of the child, as for adults we tell them about various geriatric problems.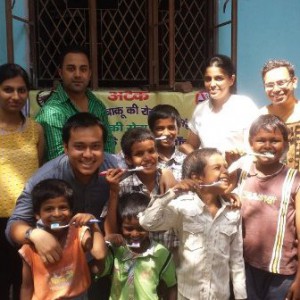 Caution, whereby we make people aware about second and third hand smoking in children and women. This is one of the most serious concern , we make sure risks and solution is understood easily.
Strategy and Assistance, whereby we provide health education through charts, audio-visual aids, self-help booklets, community based counselling sessions for various diseases. We have also gained assistance and support from smokers who have already quit and create a group called the ex-smokers group , who pro- actively take part in our camps.
ATTAC has opened a facility for low cost diagnostic tests and tied up with various health care facilities for subsidized treatment. Our focus is majorly prevention and early diagnosis of diseases because we understand that if diseases are detected at their initial stages, the per capita expenditure is reduced grossly. Therefore, unburdening the health care systems.
Follow up with Cure, that is one of the most integral part of ATTAC society. We follow up cases by the help of telephone calls, SMS, E-mails and short appointments. We believe that reinforcement is an important part of the entire treatment strategy and we should do that in order to attain best results.
PEAH: What's your say when it comes to the challenges organisations like ATTAC face in the developing world?
Dr. Sumedha: It is an irony that where a major chunk of the world population stays, least amenities are available. The gap between rich and the poor in this part of the world is gross, patients after initial screening provided by us for free, if are diagnosed to be positive, find the cost of treatment, a major hurdle. It becomes a struggle for the patients to afford the high cost of medicines, stay at hospitals and travel & accommodation near tertiary health care facilities.We, as an organization are looking forward to distribution of low cost medicines to patients, so that health care becomes a daily commodity for these patients rather than a far fetched dream.
PEAH: Dr. Manasvi, please detail regarding ATTAC's field service model
Dr. Manasvi:  We conduct various types of camps/seminars to uproot deeply rooted vice:
 –Five-day oral-cancer screening and tobacco-cessation program for both public, private sector, corporate and multinational organizations
–Three-day workshop for schools and colleges to disseminate knowledge among students regarding the ill effects of tobacco consumption
–Community-based camps on weekly basis.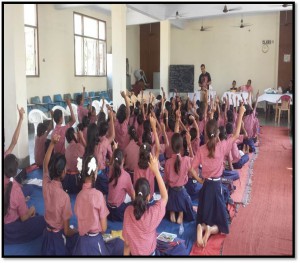 A holistic model- including presentations, one to one counseling/conversations and QnA quizzes- is prepared to enhance participation of otherwise reticent participants.
This program also reaches out to school children, who are the most susceptible as they fall in the inception stage of this vice, and for whom we organize  competitions, group discussions, and stage shows in various schools on regular basis.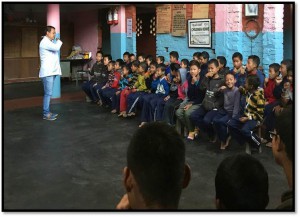 We have around 5 tobacco cessations centers which can assist anyone who is ready to fight against cancer and tobacco.  These centers serve special assistance and consulting sessions along with medication if required.
PEAH: How has ATTAC vision been evolving since foundation?
Dr. Manasvi:  We started humbly as being just a healthcare based non – governmental organisation committed to well- being of the humanity. However, while working solely for the health based cause, we realised that health was a more complex issue and could not have been tackled without having a multi sectoral approach. Our vision broadened and we started to collaborate with other parallel organisations in the fields of hygiene and sanitation, education, skill development and women equality as well.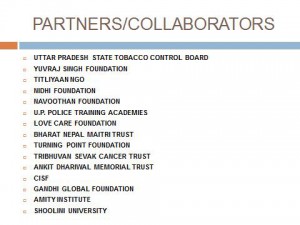 We believe in being in the field more than spending our time in the office. We do weekly camps wherein we reach the masses in the rural area and urban slums, schools, orphanages, old age homes, de-addiction centres to touch their lives in some form or the other (free health-checkups, providing education on health and hygiene). Our vision is not only a Pan India Organisation, but to make people understand that health and disease are international issues. Hence, the organisation wants to spread its wings globally.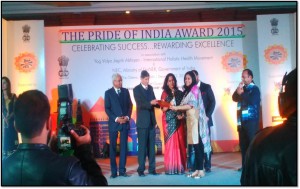 ATTAC received "PRIDE OF INDIA" award for its contribution in the field of public health in the year 2015.
PEAH: Thank you Dr. Sumedha and Dr. Manasvi for your upfront vision and highly commendable engagement