Breaking News Links, as part of the research project PEAH (Policies for Equitable Access to Health), aim to focus on the latest challenges by trade and governments rules to equitable access to health in resource-limited settings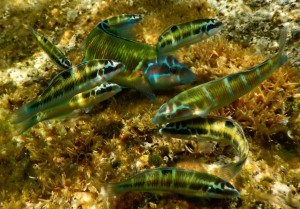 Breaking News: Link 189
Nations sign historic Paris climate deal 
Is divesting from fossil fuels the best tactic for tackling climate change? 
EU court overturns carbon market free quotas in blow for big polluters 
Can Funders Help Filmmakers Connect With the Public on Climate Change? 
Mary Robinson on climate and development 
Ipaishe's call to climate action  
The global land rights struggle is intensifying 
Putting the pieces together for malaria eradication 
Countries on verge of beating malaria face new threat, study says 
Malaria: New research promises to ease access to ASAQ and ASMQ treatment  
WHO says Europe should prepare for Zika virus 
On Zika Preparedness And Response, The US Gets A Failing Grade 
From Ebola to Zika: What we're learning about global health crises 
What role for DNDi in hepatitis C? 
Drugs for Neglected Diseases initiative and Pharco Pharmaceuticals to test affordable hepatitis C regimen with support of Malaysian and Thai governments 
Hepatitis C: Current barriers to treat patients and DNDi's R&D strategy to address urgent needs 
ViiV Healthcare, Medicines Patent Pool Extend Licence for Dolutegravir to all Lower Middle-Income Countries 
TB Alliance and the Medicines Patent Pool Sign Memorandum of Understanding to Improve Access to TB Medicines in Resource-Limited Nations 
Surprise! Much Work Being Done On Transparency Of Patents On Medicines 
Biolyse Pharma offers to supply enzalutamide (Xtandi) for $3 per pill to Medicare and developing countries 
Medicines Supply Chains in Low and Middle Income Countries: Time to Reconsider Them 
May 10, 2016 UNPO Announces Washington Conference: "Land of Forsaken Voices: The Geopolitics of Justice, Impunity and Human Rights in Balochistan" 
Why Africa's HIV crisis continues to devastate young women 
Millions saved: new cases of proven success in global health 
Illicit Financial Flows (IFFs) 
King's College, USA: 2nd International Healthcare Management Conference (IHMC) October 11 to 14, 2016 
Two Mega Funders Take Aim at Adolescent Sexual and Reproductive Health in Africa 
ATTAC – Aim to Terminate Tobacco And Cancer – Society: Interview
China tops new donor list as poorer countries enter 'age of choice' in development finance 
China's New Foreign NGO Law Is Threatening Vital Advocacy Work