Breaking News Links, as part of the research project PEAH (Policies for Equitable Access to Health), aim to focus on the latest challenges by trade and governments rules to equitable access to health in resource-limited settings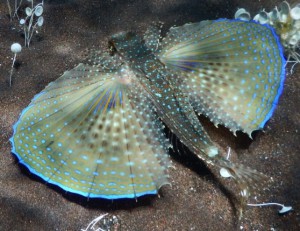 Breaking News: Link 205
G20 Hangzhou Summit: Proposals for Trade, Investment, and Sustainable Development Outcomes 
MSF statement on G20 meeting in Hangzhou, China, 4-5 September 2016 
President Obama takes 'victory lap' at global development summit 
Clinton Foundation official plays defense over accusations 
World Social Forum 2016: PHM organizes and mobilizes for health for all! 
International Pressure on India's Drug Industry: the Hide-and-Seek Game of Modi's Administration 
Partners Launch Framework to Accelerate Universal Health Coverage in Africa; World Bank and Global Fund Commit $24 Billion 
How to fund Africa's higher education?  
Behind the Big Money to Boost Productivity for Africa's Small and Rural Farmers 
Malnutrition rates in Nigeria "horrifying" 
The gathering storm of climate migration 
European institutions accused of undermining Paris Agreement by funding dirty energy projects 
Study: Shipping air pollution causes 24,000 deaths a year in east Asia 
Achieving universal access to water and sanitation by 2030 – how can blended finance help? 
Water Water Everywhere? A World Water Week Q&A with Louis Boorstin 
News from TDR Director, John Reeder 
AMR-Times Newsletter #5 July-August 2016 
WHO: Consolidated guidelines on the use of antiretroviral drugs for treating and preventing HIV infection. Recommendations for a public health approach – Second edition 
Interventions to strengthen the HIV prevention cascade: a systematic review of reviews  
Polio: The disease Nigeria can't seem to shake 
Is a malaria free Africa by 2030 possible? 
The Zika Undercount and the Virus's Growing Threat to Public Health 
Work is underway on a more efficient vaccine to beat deaths from diarrhoea
MEZIS 2016 publication about the Impact of Drug Prices on Access to Essential Drugs 
Why Are We Paying $300 for an EpiPen That Holds Only $1 Worth of Medicine? 
Providing A Safe Space And Medical Monitoring To Prevent Overdose Deaths 
UNPO Newsletter: July/August 2016 edition 
HEARD News: We're hiring: Visiting Professor in Global Health 2017