Breaking News Links, as part of the research project PEAH (Policies for Equitable Access to Health), aim to focus on the latest challenges by trade and governments rules to equitable access to health in resource-limited settings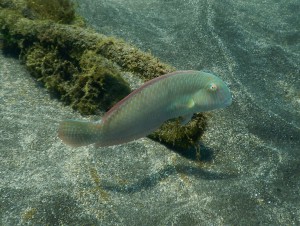 Breaking News: Link 211
India's States Increase Health Spending, But Will They Spend Effectively? 
EU-Africa talks pose larger questions on aid and security 
Africa's population boom fuelling 'unstoppable' migration to Europe 
The Culture Of Health Action Framework And Systems Science: Opportunities And Challenges 
PHM Europe meeting London, 9 October 2016 
In the Breast Cancer Fight, New Donor Attention to Race and Inequity 
'Massive scale-up' needed if global targets on tuberculosis are to be met – top UN health official 
World Health Organization warns that global tuberculosis fight is billions of dollars behind 
WHO: Global Tuberculosis Report 2016 
Why Is The News About TB So Bad? 
Why is multidrug-resistant TB a health security threat? 
A Winning TB Surveillance Strategy for Ukraine 
How the world is slowly winning the war against malaria 
UNICEF: Vaccine price drop will save millions of child lives 
UNICEF Tender Allows Gavi To Supply Vaccines For Millions Of Children 
Nearly 100 Organisations Press For Better Medicines Access In Asian Region RCEP Agreement 
An open letter to the sixteen governments negotiating the Regional Comprehensive Economic Partnership (RCEP) 
Eli Lilly Commits To Healthcare For 30 Million People In Middle-Income Countries And US By 2030 
55 Civil Society Groups Ask US Government To Allow Export Of Affordable Version Of Prostate Cancer Drug Xtandi 
This is how Modi government aims to meet UN development goals 
Bitter Harvest: Cassava and Konzo, the Crippling Disease 
A Global Green Funder Tries its Hand at Community-Level Climate Justice 
Climate change could drive 122M more people into extreme poverty by 2030 
How to find a resilient solution to extreme poverty 
Eradicating poverty — a lofty ideal or achievable goal? 
World Food Program USA and Cargill partner to strengthen local food security 
The world's future hinges on supporting 10-year-old girls, says UN 
The US presidential: Threatening future to health 
Clinton and Trump: A tale of two foundations 
Talking Disputes Philip Morris v. Uruguay AN ICTSD/WTI ADVISORS EVENT – 27 October 2016 
17 October 2016: USTR Ambassador Michael Froman's reflections on the United Nations High-Level Panel on Access to Medicines