Breaking News Links, as part of the research project PEAH (Policies for Equitable Access to Health), aim to focus on the latest challenges by trade and governments rules to equitable access to health in resource-limited settings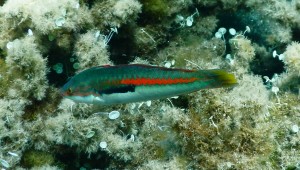 Breaking News: Link 223
Could US withdrawal from TPP have a silver lining for developing countries? 
Anti-trade policies would make the poor poorer 
Canada-Europe Trade Agreement: One More Vote To Clear 
You get what you pay for – landmark study exposes NHS privatisation risks 
Treasury under secretary for international affairs urges Trump to continue World Bank, IMF support 
Trump is prepping an executive order with drastic cuts to the U.N. 
US Could Agree To Slight Funding Increase At WHO Despite Trump Threats 
Here's how the next director-general can rebuild the World Health Organization 
MSF briefings and interventions at WHO Executive Board 140th session – January 2017 
EB140: Statement of India on the Report of the United Nations High-Level Panel on Access to Medicines 
Medicines Patent Pool TB Deal Praised But Raises Concerns Of Affordability 
WTO IP rules amended to ease poor countries' access to affordable medicines 
Chilean Cámara de Diputados votes overwhelmingly to advance compulsory licensing of drug patents 
Do the credit policies of the WB, IMF & EC damage health? 
Austerity economics has just been smashed. By the IMF 
Mark Zuckerberg's philanthropy organization acquired a startup to help cure the world's diseases 
Soil-transmitted helminth infections 
DNDi, MPP speed up in hepatitis C pan-genotypic treatment access 
Health Ministry aims to lower treatment cost for Hepatitis C 
Bolstering Community Cooperation in Ebola Resurgence Protocols: Combining Field Blood Draw and Point-of-Care Diagnosis 
Counterfeit Chinese and Indian drugs invade Africa 
2016 Commitment to Development Index Rankings: How All Countries Can Do More to Protect Global Progress 
Two Approaches, One Planet: Another Effort Linking Conservation and Climate Change 
How the EU can protect the world's forest by tackling corruption 
US presidency: a climate challenge for Latin America 
Sustainability transitions: Now for the long term 
Nigeria's anti-homosexuality laws block access to care 
90,000 children are expected to die in Nigeria over the next 12 months, Unicef warns