Health Breaking News Links, as part of the research project PEAH (Policies for Equitable Access to Health), aim to focus on the latest challenges by trade and governments rules to equitable access to health in resource-limited settings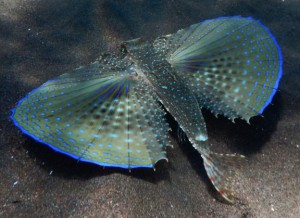 Health Breaking News: Link 269
Who actually funds the UN and other multilaterals? 
5 African crises to watch in 2018 
Business leaders aren't backing up their promises on sustainable development goals 
A bottom-up approach to achieving UN SDGs 
On the Docket for Development in 2018: CGD Experts Weigh in 
ODA and Private Sector Instruments: new rules raise major concerns 
Co-Creating Solutions to Prevent the Preventable and Treat the Treatable 
Madagascar can build stronger health systems to fight plague and prevent the next epidemic 
WHO Director-General: invest in health to end plague in Madagascar 
Diphtheria's Resurgence Is a Lesson in Public Health Failure 
Diphtheria vaccination held in Cox's Bazar schools 
Drug-resistant infections are a looming challenge around the world 
WHO prequalifies breakthrough vaccine for typhoid 
5 Reasons the Global Gap in Rotavirus Vaccine Access is Shrinking 
Discovery of novel, orally bioavailable, antileishmanial compounds using phenotypic screening 
Ten failings in global neglected tropical diseases control 
What about drinking is associated with shorter life in poorer people? 
The Modern Slavery Act – are we aiming too low? 
The great Oxfam end of year quiz 2017 
The Data Revolution Should Not Leave Women and Girls Behind 
Hospital Detentions for Non-payment of Fees: A Denial of Rights and Dignity 
African efforts are leading sustainable changes 
Nigeria: Bill and Melinda Gates Foundation to Help Nigeria Repay U.S.$76 Million Polio Facility 
Philanthropy Forecast, 2018: Trends and Issues To Watch 
UN Environment and WHO agree to major collaboration on environmental health risks 
Climate change: Trump says US 'could conceivably' rejoin Paris deal 
Kenyan innovation takes plastic bags out of forestry 
UK government spells out plan to shut down coal plants 
Clean Energy Sources Manage to Cut Electricity Bill in Chile 
Africa's planned dams could disrupt electricity supply