Health Breaking News Links, as part of the research project PEAH (Policies for Equitable Access to Health), aim to focus on the latest challenges by trade and governments rules to equitable access to health in resource-limited settings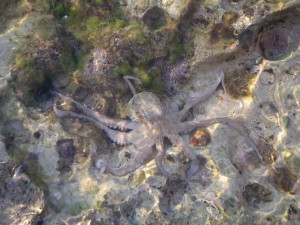 Health Breaking News: Link 270
Global Summit On IP And Access Discusses Impact Of TRIPS-Plus Measures On Public Health 
Heads Of State At Davos' Door: Trump, Modi, Macron, May 
PhRMA letter on Colombia Resolution 5246 
Global health can't wait: Can the "Macron momentum" deliver in 2018? 
Why 2018 global growth will be strong, and why there is still cause for concern, in 10 charts 
Searching For Stability: The Political Future Of The Affordable Care Act 
New DFID chief shows tougher side 
Expert Panel charts a road map for WHO's engagement on transparency and R&D 
Visualizing an alternative biomedical R&D system 
Conferenza Nazionale della Cooperazione allo Sviluppo, Roma 24-25 gennaio 2018 Auditorium Parco della Musica 
XV CONGRESSO NAZIONALE SIMM 2018: Dinamiche di salute e migrazioni tra continuità e nuovi bisogni. Catania, 18-20 aprile 2018  
Untangling inequalities: why power and intersectionality are essential concepts 
China's Emerging Role In Global Health  
Europe's largest pension fund to drop tobacco and nuclear weapons investments 
Commission urges Greece to implement smoking ban in public places 
Harmonized clinical trial methodologies for localized cutaneous leishmaniasis and potential for extensive network with capacities for clinical evaluation 
Pakistani database to help deal with genetic disorders 
Should your NGO hire a data scientist? 
Our Flawed Health Care System: Philanthropy Can Give Consumers A Voice, A Stage, And A Seat At The Table 
Philanthropy Forecast, 2018: Trends and Issues To Watch 
Kenya launches drugs manufacturing plant to ease imports 
What were the biggest outbreaks of 2017? 
Funding outlook shifts in fight against antimicrobial resistance 
Lawmakers discuss policies to accelerate global energy transformation 
Sustainable Energy Critical for Achieving Overall Goals of Paris Climate Agreement 
EU's air pollution pariahs summoned to Brussels 
Are GMOs the key to global food security? 
EU Parliament ends palm oil and caps crop-based biofuels at 2017 levels 
The struggle to survive South Sudan's hunger season 
Uncharted Waters : The New Economics of Water Scarcity and Variability