At a time when a key consequence of the last decades of globalization has been an increase in inequality, we do not know what post Covid-19 pandemic worlds will look like. A critical question is whether preparedness for future pandemics will secure the place on national and global policy agendas (and the financing!) that it has long deserved.  On this point, against the background of recent events and in the current context of disdain for science in many countries most capable of supporting it, optimism is difficult to sustain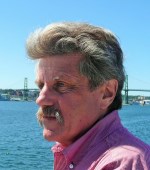 Professor of Global Health Policy, Newcastle University
Plague and Depression in the Just-In-Time World
In the early 1990s, I picked up a book called The Borderless World in an airport bookshop.  Published in 1990 by Kenichi Ohmae, who was then and for many years afterward the Japanese managing director of management consultants McKinsey & Company, it was a heavily business-oriented introduction to the processes of globalization that were to unfold over the decades that followed.  It was also a rather breathless vision of a neoliberal utopia in which "individuals vote with their pocketbooks" without concern for where and how globally recognized brand-name products are actually made – kind of a global duty-free shop.  For Ohmae, rather than being providers of public goods or mechanisms for collective choice about the future, governments had "become the major obstacle for people to have the best and the cheapest from anywhere in the world".  The book changed the course of my professional life, directing it towards the study of globalization and, for the past 20 years, more specifically towards globalization and health using the conceptual lenses and analytical tools of political economy.  Perhaps this is why one should stay away from airport bookshops.
We are now learning about some of the less attractive aspects of the borderless world and its transactional view of human organization, with a vengeance.  We have known for a long time how easy it is for viruses and their hosts to get on transoceanic flights.  We have also known, to some degree at least, about the vulnerabilities introduced by just-in-time production and supply chains that cross multiple national borders, with increased opportunities for high-impact disruption of such basics as food supply.  And a few observers, notably the brilliant health journalist Laurie Garrett, have warned literally for decades that the equation of less government with better government was limiting ability to respond to eventualities like the coronavirus pandemic, the most disruptive global event (so far) in the experience of most people now alive.
From a health equity perspective, it is hard to know where to start when discussing the epidemic.  In the United States, it has dramatically revealed – and will almost certainly widen – the health inequalities associated with an uninsured population of 30 million, and millions more with inadequate coverage.  As CBC News noted, 'poorer people are less likely to get tested early, to have health coverage, to be allowed to work from home, to get paid leave and to work or study from a video connection'.  The vulnerabilities of millions of workers in the 'gig economy' extend far beyond the United States, with swiftly deployed compensation schemes less likely to reach them than workers whose employment is less precarious.  In the UK, poor families were reported borrowing to buy food a week into a multi-week lockdown, and the impact of a decade of austerity combined with neglect of basic public health principles to lead one professional to comment: "The public and media are not aware that today we no longer live in a city with a properly functioning western health-care system".
To state the obvious, the virus is likely to have a truly devastating impact in many dense and hyper-unequal cities in Asia, sub-Saharan Africa and Latin America, where much employment is informal; social distancing is impossible; governments' already limited fiscal capacity will be further weakened by capital flight; and health systems can muster only a fraction of the resources available in high-income countries, where many health systems like the UK's are already stressed to the breaking point.  It is not far-fetched to envision declines in life expectancy comparable to those that occurred in some countries during the first years of the HIV pandemic in sub-Saharan Africa.  And most Sustainable Development Goals are now just a fond memory of better times.
The pandemic has also revealed the economic and human costs of today's market fundamentalist model of vaccine development, which paediatrician and infectious disease specialist Peter Hotez has described as a "broken ecosystem".  In a long piece in The Guardian from which that quotation is taken, he indicates that he might have a Covid-19 vaccine to offer today, based on earlier research on SARS (another coronavirus) had he been able to find funding for a clinical trial during the last decade.  Quite apart from the human benefits, literally trillions of dollars could have been saved.  At this writing, the non-profit Coalition for Epidemic Preparedness Innovations (CEPI), which was established to overcome some of  these problems, was urgently calling for US $2 billion (roughly equivalent to one day's military spending in the United States) to continue its work on Covid-19 vaccine development.  However, scale-up and commercialization will remain reliant on considerations of profitability, which is far from reassuring although over the short term demand would seem assured and supply capacity may be a primary concern.
We do not know what post-pandemic worlds will look like.  A key consequence of the last decades of globalization has been an increase in inequality in most societies, rich and poor alike.  In The Great Leveler, his magisterial examination of economic inequality over la longue durée, historian Walter Scheidel argues that inequalities within societies have narrowed substantially only after four kinds of disruptions: mass-mobilization wars, transformative revolutions, state collapse, and major plagues.  Covid-19 is certainly a major plague, and its social and economic impacts are emerging as similar to those of mass-mobilization wars in many countries.  Conversely, it is possible to imagine a ratcheting-up of inequality, as often happens after financial crises. Economists also cannot predict the extent to which economies will bounce back relatively quickly, as opposed to experiencing prolonged periods of stagnation; the interconnectedness of economies of course complicates the picture, though strong incentives may exist for unwinding some of those interconnections, like the UK's reliance on imports for half its food supply.  A critical question, as well, is whether preparedness for future pandemics will secure the place on national and global policy agendas (and the financing!) that it has long deserved.  On this point, against the background of recent events and in the current context of disdain for science in many countries most capable of supporting it, optimism is difficult to sustain.