News Flash Links, as part of the research project PEAH (Policies for Equitable Access to Health), aim to focus on the latest challenges by trade and governments rules to equitable access to health in resource-limited settings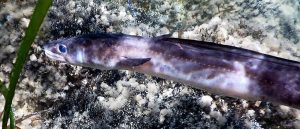 News Flash 378
Coronavirus: EU Commission issues guidelines on testing 
Coronavirus: European roadmap shows path towards common lifting of containment measures 
Never Let a Crisis Go To Waste 
G20 countries agree debt freeze for world's poorest countries 
Eurodad reaction to the G20 suspension of debt payments 
IMF Executive Board Approves Immediate Debt Relief for 25 Countries 
IMF Debt Relief: Implications for developing countries 
Six things you should know about Covid-19 and debt for developing countries 
Pressure grows for developing world debt relief over coronavirus 
Confronting COVID-19 In A World Without WHO – Seriously? 
WHO Director General "Regrets" Trump Decision To Suspend Organization's Funding; UN, European Union, China and Others Decry US Move 
In His Fight Against WHO, Trump Plays Politics with Human Lives 
TRUMP'S BLAME GAME AGAINST THE WHO: THE WRONG MOVE IN THE GLOBAL ENDEAVOUR TO MANAGE THE COVID19 PANDEMIC 
Public health professionals plead with Trump not to defund WHO 
Time to rally behind the World Health Organization 
Interactive: Who's funding the COVID-19 response and what are the priorities? 
CALL FOR A COORDINATED, EQUITABLE, AND HUMAN RIGHTS-BASED GLOBAL RESPONSE TO COVID-19 
Access To Affordable Biologics In The Context Of COVID-19: Will WHO Step Up To Its Responsibility? 
International organisations call on UK government to prevent Big Pharma profiteering from COVID-19 
MSF response on COVID-19 drugs pricing study by Andrew Hill et al. 
Protecting Decarcerated Populations In The Era of COVID-19: Priorities For Emergency Discharge Planning 
Not a Moment to Lose: Funders Seek to Speed COVID-19 Research
U.N. agencies: 117 million children may miss measles shots due to COVID-19 
COVID-19: Major relief airlift will reach 'most vulnerable' African nations 
Don't panic, experts say after COVID-19 animal killings 
WHO Director-General's Statement on IHR Emergency Committee on Ebola Virus Disease in the Democratic Republic of the Congo 
New Ebola case confirmed in the Democratic Republic of the Congo 
Can 'mom n' pop' schools help educate the world's children? 
What is the energy charter treaty? 
France, Germany join group of 10 EU countries calling for green recovery 
Foundation for Louisiana is Taking on Climate Change's Ripple Effects on Communities