Find here a to-the-point study by the Alliance of Women Advocating for Change (AWAC) partner organization. AWAC is an umbrella network of grass root female sex worker led organizations in cutting across the 6 regions of Uganda. It was established in 2015 by female sex workers (FSWs) to advance health rights, human rights, socio-economic rights and social protection for FSWs and other marginalized women and girls including their children in Uganda. Geographical focus areas encompass: slum areas, islands, landing sites, transit routes, mining, quarrying, plantations, road construction sites and border areas in Uganda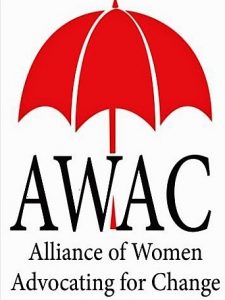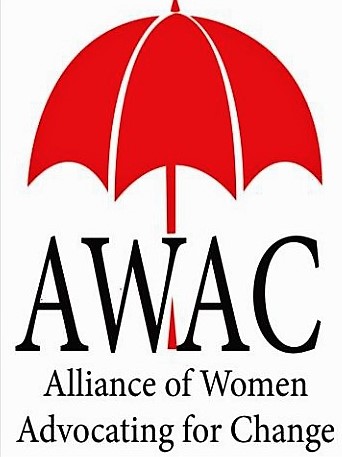 Rapid Assessment on the Impact of COVID-19 among Female Sex Workers, Adolescent Girls and Young Women, and Women Living with HIV & AIDS in Uganda
Download the study here
SSEMAKULASbb0a7a2ea4d90543400023042d1aa7fca2177e6a
PEAH is pleased to publish a study titled "Rapid Assessment on the Impact of COVID-19 among Female Sex Workers, Adolescent Girls and Young Women, and Women Living with HIV & AIDS in Uganda" as a work by AWAC-Uganda not published anywhere before.
The study encircles human rights abuses and emasculation of the health rights of female sex workers, mainstream women living with HIV (MWLHIV) and Adolescent Girls and Young Women (AGYWs) during the lockdown period through the stringent measures that were imposed by the state managers. The assessment further elaborately demystifies the impact of COVID-19 on the access and adherence to HIV treatment and preventive care, psychological and socioeconomic wellbeing of the populaces mentioned above.
---
Brief History about AWAC
The Alliance of Women Advocating for Change (AWAC) is an umbralla network of grass-root female sex worker led-organizations in Uganda. Established in 2015 by the champions of the female sex worker movement to promote meaningful involvement and collective organizing of rural & peri-urban Female Sex Workers (FSWs) – including FSWs living with HIV/AIDS, using/injecting drugs, chidren of sex workers and adolescent girls & young women (AGYWs) operating in high risk areas. Such areas are; slum areas, landing sites, transit routes, mining, quarrying and boarder areas to strengthen a unified, vibrant, national, and sustainable FSW led movement Uganda.
AWAC is registered with the NGO Board under Reg. No. INDR140811523NB and was also granted her permit to operate countrywide as an NGO under File No. MIA/NB/2018/10/1523.
AWAC areas of implementation include; Kampala, Wakiso, Mukono, Busia, Tororo, Kabale, Isingiro, Kyotera, Masaka, Rakai, Lyantonde, Mbarara, Kasese, Kabarole, Kyegegwa, Kamwenge, Kyegegwa, Bundibugyo, Mbale, Jinja, Arua, Yumbe, Hoima, Gulu, Nakasongola, Kiryandongo, Masindi, of Kiryandongo, Lira, Arua, Kitgum, Pader, Amuria, Kaberamaido, Moroto, Soroti, Kotido, Nepak, Luwero, Kabongo, Napiripiti, Mityana, Buikwe, Iganga, Bugiri, Namayingo and Kalangala.
AWAC's Vision statement: "A supportive policy and social environment that enables rural & peri-urban based grassroots FSWs to live free from human rights abuse in order to live healthy and productive lives in Uganda."
AWAC's Mission statement: "To strengthen a unified, vibrant, national, and sustainable female sex workers (FSWs) movement to advocate for an enabling environment and access to comprehensive sexual health rights, social and economic services for rural & peri-urban based grassroots FSWs in Uganda."
AWAC's Objectives 1. To strengthen advocacy for improving access to universal health care services among female sex workers in Uganda 2. To expand advocacy and social mobilization for sex workers' human rights and acceleration of sustainable development goals in Uganda 3. To strengthen the economic empowerment and resilience of female sex workers in Uganda 4. To strengthen feminist movement building of female sex workers to confront their own challenges in Uganda 5. To strengthen the institutional capacity of AWAC to effectively deliver her strategic plan and mandate in Ugand