The public health community is increasingly aware and concerned about the health impacts of climate change. Yet today, many public health professionals are unaware of the opportunities offered by litigation in national and international courts and tribunals, and of the crucial role of public health professionals and scientists in collecting, securing and presenting the needed evidence of harms.

In 2022 consultations with public health experts led to the proposal for a climate litigation toolkit for public health professionals, written to address skills and knowledge gaps, where they exist.

This article includes a survey aimed at assisting the project partners to publish and disseminate the toolkit [Survey deadline: 30 June 2023, or contact the author. Input from PEAH readers is also welcome]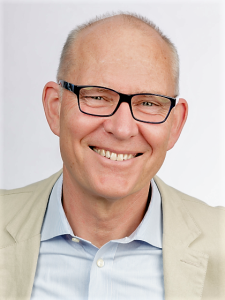 By David Patterson, LLM, MSc, PhD Candidate
 Groningen Centre for Health Law
Department of Transboundary Legal Studies, Faculty of Law
University of Groningen, Netherlands  
Strategic Litigation and Social Mobilisation
Part of Public Health's Advocacy Toolbox to Address the Climate Crisis
In February 2022 we wrote about the need for stronger bridges between the public health, environmental, and legal communities (Public Health, Climate Change and Strategic Litigation). We described how strategic alliances between public health actors, civil society organizations, environmental activists, and legal academics and practitioners are using court action to highlight government inaction and industry abuses.
Climate litigation uses national and international justice systems to advance laws and policies to mitigate and adapt to climate change, e.g., to oppose fossil fuel development. Climate litigation holds private sector polluters and governments to account for their (in)action in the climate crisis.
In November 2020, an association of senior women (Senior Women for Climate Protection Switzerland) took their case to the European Court of Human Rights (KlimaSeniorinnen v Switzerland). The women allege that the Swiss government's inadequate climate policies violate their rights to life and to health. In fact, studies show that in Switzerland 30% of heat-related deaths can be attributed to anthropogenic climate change. Women over 75 years old are the demographic group in the country with the highest risk of heat-related health damage. Expert medical evidence of harm to this population is therefore central to the KlimaSeniorinnen case. In March 2023 the first ever hearing of a climate was held before the 17-Judge Grand Chamber of the European Court of Human Rights. The Court will decide to what extent Council of Europe states must reduce greenhouse gas emissions to protect human rights.
Public health advocates have long used legal action to address health harms, e.g., from tobacco, asbestos, and air pollution. Indeed, efforts to reduce greenhouse gases from burning fossil fuels and to reduce air pollution are often closely aligned. The public health community is increasingly aware and concerned about the health impacts of climate change. Yet today, many public health professionals are unaware of the opportunities offered by litigation in national and international courts and tribunals, and of the crucial role of public health professionals and scientists in collecting, securing and presenting the needed evidence of harms.
How ready are public health practitioners to provide truly compelling evidence in court? Public health experts need guidance to present convincing written and oral testimony. In 2022 consultations with public health experts led to the proposal for a climate litigation toolkit for public health professionals, written to address skills and knowledge gaps, where they exist. In November 2022, the concept was presented at the 15th European Public Health Conference in Berlin, Germany. In May 2023 it was further discussed at the 17th World Congress on Public Health in Rome, Italy. In June 2023, the World Federation of Public Health Associations (WFPHA) provided support by surveying its partner organizations to assess their interest in the toolkit, and what it should address. The survey was disseminated through social media to public health experts in English, French and Spanish. [Input from PEAH readers is also welcome. Deadline: 30 June 2023, or contact the author.]
The climate litigation toolkit is intended for public health experts in different countries and regions. The toolkit will draw on similar handbooks for other audiences, such as Holding your Government Accountable for Climate Change: A People's Guide (Greenpeace, 2018). However, it is the first such publication written explicitly for public health professionals.
From 15-16 June 2023, EUPHA-LAW, the University of Liverpool, the Groningen Centre for Health Law and other partners will host a conference on strategic litigation and public health in Liverpool, UK. The conference, also online, will address climate change litigation as a major theme. Dr Alicia Ely Yamin of Harvard University will give a keynote address on 15 June (also online). A conference working group will review the first draft of the toolkit, which is due for publication in November 2023.
Litigation is not the only tool in the public health advocacy toolbox. Nor is it the most important. Governments may ignore court decisions or drag their feet in implementation. The greater power in strategic litigation lies in social mobilisation. Inside the court, polluters and intransigent governments may be called to confront the health consequences of their (in)action today, and in years to come. It is more powerful still if outside the court, communities are also mobilised to demand climate action.
The treatment access movement in the global South has led the way. In 2001, the world's largest drug companies were forced to abandon their legal action against South African laws aimed at getting cheaper medicines to the poor. The Treatment Action Campaign (TAC), an NGO supported by the AIDS Law Project (now Section 27) at the University of Witwatersrand, had joined the court action as amicus curiae on the side of the South African government. Outside the court, TAC protests, singing and dancing were beamed around the global by the assembled media. For the drug companies, it was a public relations disaster.
The TAC legal action and social mobilisation framed treatment access as a human right. In the decades which followed, the cost of HIV treatments and of other essential medicines in developing countries plummeted. Globally, intellectual property rules were rewritten. The Global Fund to Fight AIDS, Tuberculosis and Malaria was established. Millions of lives were, and continue to be, saved.
In July 2022, the United Nations General Assembly adopted a resolution declaring that access to a clean, healthy and sustainable environment is a human right. Climate litigation and social mobilisation led by communities and public health and legal advocates can help make that aspiration a reality.