News Flash Links, as part of the research project PEAH (Policies for Equitable Access to Health), aim to focus on the latest challenges by trade and governments rules to equitable access to health in resource-limited settings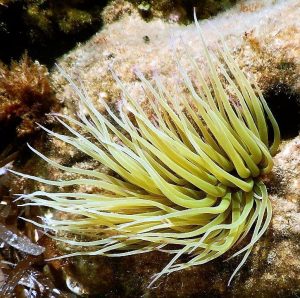 News Flash 389
Police Transparency Is A Public Health Issue, Too 
Taking Back Our Voices — #HumanityIsOurLane 
Education: a neglected social determinant of health 
The effect of food taxes and subsidies on population health and health costs: a modelling study 
Q&A: Women Workers in Fast Fashion Demand Justice 
DNDi Financial and Performance Report 2019 
Fostering local production of essential medicines in Nigeria  
Next Kampala Initiative webinars: Thursday, 9 and 16 July 2020 Health aid in the time of COVID-19. Exploring how to move from aid to global solidarity 
Q&A: An opportunity to change the world with science 
Tackling antimicrobial resistance in the COVID-19 pandemic 
Will COVID-19 be evidence-based medicine's nemesis? 
Timeline of WHO's response to COVID-19 
Coronavirus disease (COVID-2019) situation reports 
Latest COVID-19 Statistics from African Countries 
World Surpasses 500,000 COVID-19 Deaths; Medicines Access Experts Challenge US $2340 Per Remdesivir Treatment Course Price Set By Gilead For Developed Countries 
Remdesivir developed country price announced 
COVID-19 vaccines: EU prioritises preferential access, paying lip-service to global solidarity 
Intellectual Property, Innovation and Access to Health Products for COVID-19: A Review of Measures Taken by Different Countries 
COVID-19: Countries race to strengthen compulsory licensing legislation 
How Orphan Drug Policy Could Impede Access To COVID-19 Treatments 
Mental health, COVID-19 and primary healthcare in Guinea : a tale of stigma and solidarity 
Q&A: Want to know about COVID-19 in Haiti? Ask a nurse 
Can future pandemics be prevented? 
The Future Path of U.S. Clinical Research: Bridging Geographic Diversity by Nicole Jarosinski
Put Climate at the Heart of COVID-19 Economic Recovery Plans 
Climate fund targets $2.5 billion in clean energy investment for SE Asia 
EU climate transition needs mineral miners, not coal miners 
US to join summit on global green recovery from Covid-19 crisis 
Judy Asks: Are Citizens' Assemblies the Answer to the Climate Crisis? 
Swelling Indian National Opposition As Modi Plans To Expand Coal Mining