News Flash Links, as part of the research project PEAH (Policies for Equitable Access to Health), aim to focus on the latest challenges by trade and governments rules to equitable access to health in resource-limited settings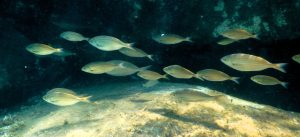 Salema (Sarpa salpa)
News Flash 547
Weekly Snapshot of Public Health Challenges
ONE HEALTH FOR ALL, ALL FOR ONE HEALTH Conference at the European Convention Centre Luxembourg (ECCL) 13 November 2023
Lancet webinar registration: Universal Health Coverage-looking back and moving forward
People's Health Dispatch Bulletin #62: Healthcare in Palestine in the line of fire
Offline: Gaza's children—a responsibility to protect 
'A living hell': How health systems are crumbling in Gaza
'Pity the region'* – Gaza and the politics of health in the Middle East
Humanitarian pauses and ceasefires – what are the differences?
Gender-Responsive Pandemic Preparedness, Prevention, Response and Recovery (PPRR)
Pandemic Accord: MSF statement on INB proposal for negotiating text
WHO lobbies EU lawmakers against watering down alcohol cancer risk
Medicine is plagued by untrustworthy clinical trials. How many studies are faked or flawed?
Factors associated with unsuccessful tuberculosis treatment among homeless persons in Brazil: A retrospective cohort study from 2015 to 2020
7.5 MILLION PEOPLE WITH TB WERE DIAGNOSED AND TREATED IN 2022 – THE HIGHEST EVER ACCESSING TB CARE!
Tuberculosis response recovering from pandemic but accelerated efforts needed to meet new targets
MSF responds to WHO's annual global TB report: implores governments to use recent TB wins to beat back deadly infectious disease
The often lethal "side effects" of sanctions on pharmaceutical systems
Fighting Malnutrition and Changing Mindsets in Rwanda
Govts should stop converting land use – UN scientist
PPPs Fiscal Hoax Is a Blank Financial Silver Bullet
HRR 703 THE MOST COMMON WAY PEOPLE GIVE UP THEIR POWER IS BY THINKING THEY DO NOT HAVE ANY
Reforming Algeria's social protection system
Call for a New Cadre of Pharmaceutical Professionals to Strengthen LMIC Systems
Exclusive: Belgium drafting new fuel quality law targeting exports to Africa
WHO, the Right to Health and the Climate Crisis – What Advice for the ICJ?  by David Patterson
Climate Crisis Is Generating Global Health Crisis, UN Agency Says
Exclusive: EU, US, COP28 hosts rally support for global deal to triple renewable energy
Severe Air Pollution Takes Delhi by Surprise
Death and displacement as floods hit East Africa
This year 'virtually certain' to be warmest in 125,000 years, EU scientists say
Webinar registration: Blended finance for climate action – Risks and opportunities of an emerging agenda 21 November 2023
Governments plan more fossil fuel production despite climate pledges, report says