News Flash Links, as part of the research project PEAH (Policies for Equitable Access to Health), aim to focus on the latest challenges by trade and governments rules to equitable access to health in resource-limited settings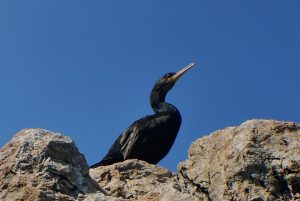 News Flash 354
What can we learn from the 6th Global Fund Replenishment Conference in Lyon? 
Development Banks Needed to Finance Sustainable Development 
Un nuovo mo(n)do per fare salute – Prima presentazione nazionale del libro a Bologna! 
We Found Over 700 Doctors Who Were Paid More Than a Million Dollars by Drug and Medical Device Companies 
WHO signs MoU with International Generic and Biosimilar Medicines Association to promote access 
Drug companies urged to make research available to health workers in poorer countries 
Major milestone for WHO-supported Ebola vaccine 
WHO: Ebola in DRC still a global public health emergency 
Ebola Public Health Emergency Still In Force, Despite Decline in Cases 
We're Learning More About Gaps In Epidemic Preparedness; Now We Must Act Rapidly To Close Them 
Two out of three wild poliovirus strains eradicated 
TB cases falling too slowly to hit 2020 targets 
New tools, old problems: TB funding gap persists 
7 million people receive record levels of lifesaving TB treatment but 3 million still miss out 
A Leading Global Funder Helps Unlock the Power of HIV Self-Testing 
Access to prompt diagnosis: The missing link in preventing mental health disorders associated with neglected tropical diseases 
New tropical disease detected in Brazil defies treatment 
Innovations for the elimination and control of visceral leishmaniasis 
Faced with a drug shortfall, doctors scramble to treat children with cancer 
Promoting clinical trial transparency through the courts: A strategic lawsuit against the FDA 
Declaration of civil society organisations at the World Bank and IMF Annual Meetings in light of the impacts of austerity policies in Ecuador, Argentina and Haiti 
RESPECT, PROTECT, FULFILL: A HUMAN RIGHTS RESPONSE TO HIV: CANADIAN HIV/AIDS LEGAL NETWORK STRATEGIC PLAN 2017–2022 
UN investigator: 11 million North Koreans are undernourished 
Agro-tech Offers Answers for African Farmers at Iowa Meet 
The 'Glasgow effect' implies cities make us sad. Can the city prove the opposite? 
Trump prepares to formally withdraw US from Paris Climate Accord