News Flash Links, as part of the research project PEAH (Policies for Equitable Access to Health), aim to focus on the latest challenges by trade and governments rules to equitable access to health in resource-limited settings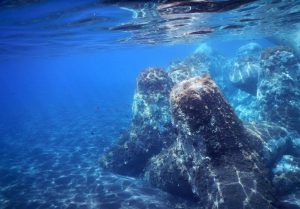 News Flash 488
Weekly Snapshot of Public Health Challenges
Webinar recording 22 June 2022 Localisation of Aid; Decolonisation or Not?
WHO releases global COVID-19 vaccination strategy update to reach unprotected
Audio Interview: A Look at the U.S. Government's Covid-19 Strategy
Sleepwalking into the next pandemic
With COVID-19 vaccine targets missed, WHO sets sights on highest risk
EMA reviewing data on sabizabulin for COVID-19
Monkeypox: WHO declares highest alert over outbreak
EMA recommends approval of Imvanex vaccine against monkeypox
EMA response to the monkeypox public health emergency
Monkeypox Virus Infection in Humans across 16 Countries — April–June 2022
WHO moves to roll out first malaria vaccine in Africa
Acute Childhood Hepatitis Cases – Scottish Researchers May Have Unraveled Mystery
The role of low-income and middle-income country prisons in eliminating hepatitis C
Cabotegravir: What are we waiting for?
South Sudan implements world-first outbreak response vaccination campaign for hepatitis E
GLOBAL PLAN TO END TB 2023-2030
Effect of comprehensive smoke-free legislation on neonatal mortality and infant mortality across 106 middle-income countries: a synthetic control study
The Key To Improving Population Health And Reducing Disparities: Primary Care Investment
REGISTER: Decolonizing global health through autonomous manufacturing in Africa August 3, 2022 9 a.m. ET | 3 p.m. CET
People's Health Dispatch Bulletin #30: Health systems under transformation
For-profit health care might be damaging population health
Shadow Pandemic: Women's Health in the Time of COVID-19 by Sevil Hakimi and Laura Neenan
Myanmar genocide case to go ahead after ICJ rejects objections
Human Rights Reader 639: GLOBAL HUMAN RIGHTS OBLIGATIONS ARE NOT BEING MET IN THE IMPLEMENTATION OF THE SUSTAINABLE DEVELOPMENT GOALS: SEVEN REASONS WHY
Want More Infrastructure in Poor Countries? Help MCC Do More
We're on the Cusp of the Most Catastrophic Food Crisis in 50 Years: Where Is the Global Response?
Water scarcity among top 10 food security threats – study
GI-ESCR participated in radio program to discuss the energy transition as a human rights and gender issue
Glaciers vanishing at record rate in Alps following heatwaves